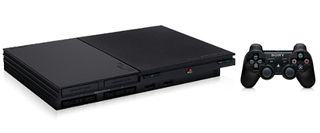 The PlayStation 2, once the most dominant game console on the market, is being put out to pasture. Sony confirmed this weekend that they're ceasing production of that console throughout the world.
The decision to stop shipping the PS2, reported by the Guardian, isn't a complete shock. At the end of December, Sony announced that they were ceasing production in Japan. It was only a matter of time before all other territories followed suit.
The PS2 debuted in 2000 and since then has sold over 150 million units. It was the fastest console to sell 100 million. It sported a deep software lineup, with around 11,000 titles released in total. Over 1.5 billion games were sold for the console.
While the PS2 was once dominant, it's time for the console to be retired. Sales of the console, as well as new releases, have both slowed significantly over the past few years. The PlayStation 3, its successor, is already six years old and has come down in price significantly since its launch. Furthermore, Sony is currently working on a new console, allegedly called Orbis. The console, popularly referred to as PlayStation 4, is expected to launch this fall.
If you haven't purchased a PS2 yet or still want to pick up a classic like Ico or Metal Gear Solid 3, you've still got a chance to do so. Retailers will continue to sell off their remaining stock of PS2 merchandise until it runs out.
Your Daily Blend of Entertainment News
Staff Writer at CinemaBlend.