Rocksteady Hiring For Next-Gen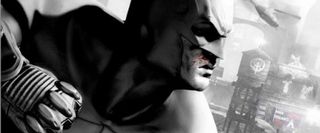 Rocksteady Studios, developer of Batman: Arkham Asylum and its sequel Batman: Arkham City, is currently hiring for the next-generation of consoles.
"Rocksteady Studios is looking to add to its family of permanent staff. We are looking for an exceptionally talented Senior Engine Programmer who is ready for the challenge of producing a AAA title on the next generation platforms," reads the job advert (via ArkhamCity).
The job listing inevitably hints at the possibility that they're hiring for the Wii U version of Batman: Arkham City, as confirmed during last year's E3.
It's yet to be seen whether Rocksteady's inevitable successor to Batman: Arkham City will release this generation or on next-gen consoles, but they are rumored to be currently working on a Teenage Ninja Mutant Turtles game. Whatever they're developing, it'll offer a "different" experience.
"For us it's a privilege to work with Batman. It's always been something amazing for us. It's great to be in such a position that we can kind of choose what we want to do next. We've started work on it, and it's something pretty exciting. That's one thing we can definitely say. We're really excited about it. If you know one thing about Rocksteady, we have a few surprises. So you'll have to stay tuned," said game director Sefton Hill.
Batman: Arkham City has sold over six million units since its October 2011 launch.
Your Daily Blend of Entertainment News
Thank you for signing up to CinemaBlend. You will receive a verification email shortly.
There was a problem. Please refresh the page and try again.