Skate 3 Hawaiian Dream DLC Coming Tomorrow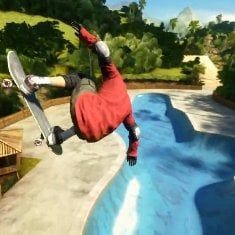 On Tuesday Skate 3 will be heading to the Pacific. "Danny's Hawaiian Dream" DLC will be released through Xbox Live and PSN for 560 MS Points ($7).
"Hawaiian Dream" adds a skater's paradise designed by pro skateboarder Danny Way. Twenty-four new challenges await in the new locale. The DLC also adds Way himself as well as some of his "classic" gear.
If you remain unconvinced of the DLC's worth, take a looksie at the trailer.
Staff Writer at CinemaBlend.
Your Daily Blend of Entertainment News
Thank you for signing up to CinemaBlend. You will receive a verification email shortly.
There was a problem. Please refresh the page and try again.