Star Wars: Battlefront Heroes And Villains' Abilities Detailed By Leak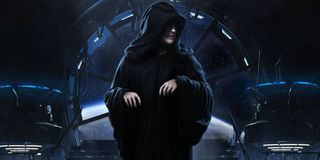 Star Wars: Battlefront beta testers have continued to dig through its data files to find out more about the full version. They've discovered exactly what abilities the previously leaked heroes and villains will have at their disposal.
Emperor Palpatine will be able to use the Force to hit enemies with lightning attacks or block incoming blaster fire. While he doesn't look especially spry, he can also Force Dash to get out of a sticky situation. Imperial shock troopers can spawn on him and he can also grant "powers" to his allies. He also has a "Mind Trick" ability that somehow messes with enemies. Maybe he creates a decoy of himself?
Princess Leia shares some similarities with Palpatine. She can also call in supplies for allies and perform a combat roll to evade attacks. Alderaan Honor Guard members can spawn on her. However, she seems to use gadgets rather than the Force in battle. Her Trooper Bane ability lets her one-shot many enemies for a short period of time. She can also set up a shield to protect nearby teammates.
Han Solo, unsurprisingly, relies on a blaster in combat. His Lucky Shot can be charged up to damage enemy vehicles. He can also fire his blaster as quickly as he pulls the trigger. Like Leia, he has a Combat Roll. Rounding out his kit is a Shoulder Charge that lets him dash to an enemy (and presumably knock them backward).
EA has already detailed the other three Heroes and Villains in the game. Boba Fett can soar above the battlefield with a jetpack and inflict heavy damage with his flamethrower and rocket launcher. Luke Skywalker and Darth Vader both charge into battle with their lightsaber at the ready and slash up all opposition. They can also smack enemies from afar with the Force.
Players can become these heroes and villains in Battlefront's battles by finding powerups throughout the map. They're also featured in the two special modes. In Hero Hunt, a player becomes one of these iconic characters and must survive as long as possible against seven trooper players. The player that kills them will take their place as hero or villain. Heroes vs Villains challenges two teams of troopers to protect their special character from the opposition.
While digging through the beta files for Battlefront, players also found out tons of other information. They uncovered the full list of weapons, vehicles, Star Cards and more. You can see all of this information in this Google document.
Star Wars: Battlefront's beta wrapped up earlier this week. The game will debut on PS4, Xbox One and PC on November 17th.
Staff Writer at CinemaBlend.
Your Daily Blend of Entertainment News
Thank you for signing up to CinemaBlend. You will receive a verification email shortly.
There was a problem. Please refresh the page and try again.