Star Wars: Battlefront Includes A Free Card Game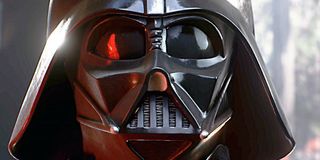 Star Wars: Battlefront's Companion app isn't just a copy of Battlefield's Battlelog. Instead, it actually contains a brand-new card game that helps your Battlefront progress.
The card game, called Base Command, tasks players with defending a Rebel base from an Imperial attack controlled by the A.I. To fend them off, you'll use a custom deck of Star Cards based on weapons, vehicles and characters from Battlefront. By surviving waves of attacks, you'll earn credits that can then be spent in Battlefront to buy weapons and other unlockables. You can also buy Star Cards to make your Base Command deck more powerful.
When I first heard about Base Command, I assumed that it was a way for DICE and EA to make some extra cash off Battlefront. The developers said in a new blog post that Base Command won't hit you up for cash, though:
The rest of the Companion app is pretty much just Battlelog, though. You'll be able to customize your loadout, monitor your progression, and check the latest news pertaining to Battlefront. It also lets you connect with friends so you can compare progress or team up for a battle.
You can try out Base Command and the rest of the Star Wars: Battlefront Companion when Battlefront's beta launches on October 8th. The beta, open to all interested gamers, lets you try out three modes from the full game. In the 40-player Walker Assault, teams will battle for control of the icy planet Hoth. In Dropzone mode, the two factions will try to secure supply drops throughout the map that can give them points and powerups. Survival mode is a single-player or two-player co-op experience in which players fight off waves of Imperial forces while trying to complete objectives.
Battlefront's beta will wrap up on October 12th. At that point, DICE will take the servers offline so they can prepare for the official launch on November 17th.
Image 1 of 5