Star Wars Battlefront Wasn't Designed For Hardcore Players, Developer Says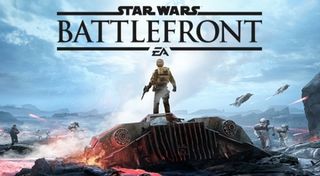 DICE did a magnificent job crafting the audio and visual aesthetics of the recently released EA-published Star Wars: Battlefront. However, many gamers criticized the title for its shallow gameplay and EA is chalking that up to the title being intentionally made to be accessible for kids of all ages.
Gamespot took note of a quote during the Nasdaq investor conference in Europe from chief financial officer of Electronic Arts, CFO Blake Jorgensen who stated...
According to Jorgensen, due to appealing to casuals the game will ship a target of 13 million copies across the Xbox One, PS4 and PC.
It's weird that he would mention that the game is rated Teen as a way to appeal to a broader demographic. Halo 5 was also rated 'T' for Teen but it wasn't able to outsell previous Bungie outings like Halo 3 and Halo: Reach. In the first week of release both Halo 3 and Halo: Reach moved 3.8 and 4.0 million SKUs, according to historical data compiled by VG Chartz.
Basically it's to say that a game doesn't have to be rated Teen to appeal to a mass audience. What's more is that the Teen rating had nothing to do with Star Wars: Battlefront and Star Wars: Battlefront 2 selling like crazy when they were designed by Pandemic. Again, it wasn't the rating but the content.
Pandemic's titles had larger maps, more maps, more playable characters, more weapons, more factions, more vehicles and more play options, that's not to mention Star Wars: Battlefront 2 had four-player split-screen co-op campaign mode on the OG Xbox, something completely absent from DICE's Star Wars: Battlefront. Other missing features include multi-passenger vehicles, the ability to land vehicles, carrier transports, space battles and even the ability to roll and dodge out of the way. All of the missing content has left a lot of die-hard fans of Pandemic's games befuddled and disappointed.
As many commenters pointed out at the bottom of the Gamespot article, you don't need to be rated 'M' for Mature to provide in-depth content that appeals both to casual and core fans. Once again, I point to the previous Halo sales as an example of that.
Anyway, EA and DICE have a large cache of DLC content – both paid and free – planned for release for the game throughout 2016. They kick things off with the Battle of Jakku as a way to keep gamers entertained, especially those who don't find the game to be designed for hardcore gamers.
Staff Writer at CinemaBlend.
Your Daily Blend of Entertainment News
Thank you for signing up to CinemaBlend. You will receive a verification email shortly.
There was a problem. Please refresh the page and try again.