Star Wars The Force Unleashed Ultimate Sith Edition Coming To PC And Mac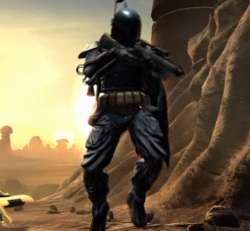 Star Wars: The Force Unleashed was released for basically every platform except the PC and Mac last September. The Ultimate Sith Edition re-release will not bypass those platforms, however.
The PC and Mac versions will be handled by Aspyr Media (thanks, Shacknews). Porting console games is their specialty and they've done it with a wide variety of games, from Guitar Hero: Aerosmith to Call of Duty 4. Even if it ends up being a capable port, though, you should probably invest in a gamepad to play it.
The Ultimate Sith Edition includes the full Force Unleashed campaign as well as three new missions. Details and trailer are here.
Staff Writer at CinemaBlend.
Your Daily Blend of Entertainment News
Thank you for signing up to CinemaBlend. You will receive a verification email shortly.
There was a problem. Please refresh the page and try again.