Stealth Bastard Now Available On PC For Free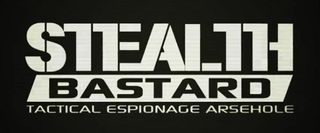 You don't have to wait until Assassin's Creed: Revelations comes out to be sneaky. Curve Studios, the developer of WiiWare puzzle game Fluidity/Hydroventure and PSN platformer Explodemon!, has released a new title called Stealth Bastard.
"Introducing Stealth Bastard: stealth, with a great big kick up the arse," says Curve. "A fast-paced, frenetic, one-step-away-from-chunky-death melange of sneaking, platforming, hacking and cursing. A whole lot of fun. It's like Metal Gear Solid and Super Meat Boy had a baby out of wedlock. Semi-literally. "
The game features 28 levels for players to sneak through. It also comes with a level editor so you can create your own challenges. You can also share your creations with the player community and rare others' levels.
You can download Stealth Bastard for free through the game's website. The launch trailer is below.
Staff Writer at CinemaBlend.
Your Daily Blend of Entertainment News
Thank you for signing up to CinemaBlend. You will receive a verification email shortly.
There was a problem. Please refresh the page and try again.