Syberia 3 To Be Cross-Platform Playable Between PC/PS3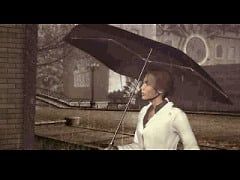 Seems like a good idea, right? Cross-platforming between two game platforms? Well, Microids obviously thinks so, which is why they're implementing the feature into their upcoming point-and-click adventure game, Syberia 3.
The feature will see players from either platform being able to work together from start to finish, helping Kate Walker in her latest adventure. According to the press release, "This innovative gameplay is a first in video gaming, and in particular within the "point & click" adventure segment. Microïds' ambition is to enable all players, irrespective of their gaming platform, to be able to participate collectively in the adventure so as to live the experience of collaborative gaming."
The thing that really has me psyched about this feature (though I believe it's long over-due for many across many genres) is that Microids isn't just limiting cross-platform gameplay to Syberia 3. They state in the press release that, "…This innovation will be offered for all future Microïds titles and will also be included in games currently being developed at partner studios."
Syberia 3 is currently wrapping up development and will be available in June 2010 for PC and PlayStation 3. You can learn more about this adventure game by visiting the Official Microids Website.
For more gaming news, info, updates and insight, be sure to stay tuned in with Blend Games.
Your Daily Blend of Entertainment News
Staff Writer at CinemaBlend.