Syndicate Is Now Free To Download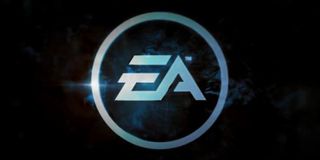 EA is giving away another free PC game through Origin. The latest giveaway is the classic strategy game Syndicate.
Syndicate is a real-time tactics game first released back in 1993. It's set in a bleak future where multinational corporations are more powerful than governments. These corporations wage open war on each other to expand their influence. The player controls a team of four cyborg mercenaries employed to do a company's wetwork. Each is armed with top-of-the-line weapons, gadgets and cybernetic upgrades. They'll assassinate rival executives, sabotage facilities and more on behalf of their corporate overlords.
The game was somewhat of a guilty pleasure. The missions were generally set in urban environments filled with civilians and players could cause as much collateral damage as they wanted. More than a few players found that carnage to be the best part of Syndicate, in fact. These days, it seems like every new release is an open-world game but back then this kind of sandbox action was very rare.
Syndicate seemed like it had the potential to be a long-running series but there was only one sequel, 1996's Syndicate Wars. The franchise laid dormant until 2012, when Starbreeze released a reboot called simply Syndicate. The revival isn't remembered quite so fondly, though, as it was a first-person shooter rather than a strategy game.
Anyone with an Origin account can download the original Syndicate for free now. EA hasn't announced a duration for the giveaway. If previous freebies like Dead Space and Dragon Age: Origins were any indication, EA will yank it without warning so get the game while you can. You can just add it to your account and download it later if you don't have access to your gaming PC yet.
Hell, you don't even need a gaming PC. You could probably run Syndicate on a toaster. Here are the minimum requirements:
Windows XP / Windows Vista / Windows 7
1.8 GHz Processor
512MB RAM (1 GB recommended)
3D graphics card compatible with DirectX 7 (compatible with DirectX 9 recommended)
2GB HDD
Mouse
Keyboard
Strangely enough, Origin doesn't sell Syndicate Wars even though that game was published by EA. You'll need to head over to GOG to continue the series. That appears to be the only digital shop selling Wars right now.
If you're looking for more cyberpunk strategy, you might want to check out Satellite Reign. Reign's development team includes Syndicate Wars creator Mike Diskett and series composer Russell Shaw. The game was successfully funded through a Kickstarter campaign two years ago. It launched on Steam Early Access in December.
Your Daily Blend of Entertainment News
Staff Writer at CinemaBlend.