Tecmo Koei's Canadian Studio Shutting Down Because Mobile Games Didn't Sell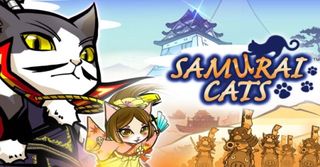 Tecmo Koei, renown studio for churning out Dynasty Warrior games that mostly all look the same, will be shutting down their Canadian studio. However, the funny part about it is that the studio they're shutting down wasn't responsible for making real games...they were responsible for making mobile games.
The Financial Post [via GI.biz] reports on the closure, in which they recount some of the Toronto-based studio's efforts that started out notably strong with Xbox 360 and PS3 titles early on at the start of the console generation, and then Tecmo Koei used the Toronto outlet for smaller and smaller titles as time went on.
The Canadian branch went from in-house flash-and-panache games like Fatal Inertia (which wasn't all that great to begin with) to low-end titles for mobile devices like My Monster Rancher and Samurai Cats, neither of which moved enough units to justify keeping the studio open.
Former Tecmo Koei employee Harold Li commented about the experience, saying...
It's sad that the studio had to bite the dust. It also further shows that just because a studio embraces the mobile gaming space doesn't mean that there will be big returns coming out of ventures made in said space.
This evolving next-generation of gaming will be an interesting one, mostly because a lot of developers and publishers are eying the mobile gaming arena as a bright financial alternative to PC and home console gaming, as noted by GameIndustry.biz.
Staff Writer at CinemaBlend.
Your Daily Blend of Entertainment News
Thank you for signing up to CinemaBlend. You will receive a verification email shortly.
There was a problem. Please refresh the page and try again.