Timesplitters Rewind Is Now On Steam Greenlight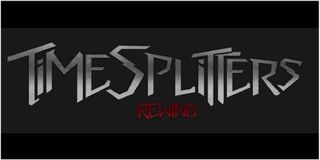 As part of a way to gauge community interest and feedback, Pantheonyx has gone ahead and put Timesplitters Rewind – the community designed multiplayer remake of the first three games – on Steam's Greenlight concept page. You can check it out over on Steam right now.
The game is a passion project from the community and the former developers of Free Radical, who are now working at Crytek UK. The game will contain the multiplayer maps and weapons from the first three Timesplitters games, as well as more than 300 character that have appeared throughout the series.
Given that Crytek gave Pantheonyx their blessings to make the game using the Timesplitters IP, the team has gone full steam ahead, along with developing the game for the PlayStation 4 and they're considering a potential port to the Xbox One, assuming Microsoft is willing to play ball.
The only downside is that the game has to be given away for free, lest Pantheonyx runs into some serious legal issues, and unfortunately the team won't be able to use any of the actual assets from previous games in the upcoming Rewind due to copyright issues as well. So the team has had to recreate everything from scratch. For some of the characters and weapons, it has taken them months to get some things finished.
However, don't get your hopes up too quick about this being a lead-in to Timesplitters 4. According to project lead Michael Hubicka...
The team is scheduling to head into a public pre-alpha test sometime by this December, just after the next generation consoles launch. They plan to have a few maps finished and just enough character models so players can play the game.
Some bot AI and some of the weapons are also already complete and have been showcased in some of the pre-alpha footage. For those of you also concerned about multiplayer – the PlayStation 4 version of the game will have four-player split-screen. Unfortunately, Hubicka didn't commit anything to PC split-screen, even though there are probably equal amounts of gamers who would love to do split-screen via PC. But due to some limitations of the CryEngine 3 for PC, split-screen may not make it in at the initial release.
So far, many fans have showed a great deal of excitement for the upcoming Timesplitters Rewind and have put a lot of time and energy into supporting the game. You can show further support by heading on over to the official Steam Greenlight page, and let Pantheonyx know how you feel about the upcoming remake.
Your Daily Blend of Entertainment News
Staff Writer at CinemaBlend.