Torchlight 2 Studio: Diablo 3 Release Date Doesn't Affect Us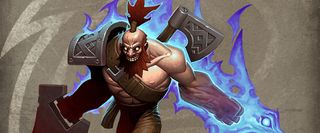 This weekend Torchlight creators Runic Games congratulated Blizzard on announcing a release date for Diablo 3. They also reassured fans that the impending release of D3 doesn't change their plans for Torchlight 2 at all.
D3 will be launching on May 15th. Diablo 3 and Torchlight 2 share a lot of DNA - they're both action RPG's with randomized dungeon and loot drops - so the audiences overlap a lot. Runic says that they're not concerned about competing with Blizzard's game, though.
"We know a lot of you are worried about us. We've heard what you're saying, and sure we've had similar discussions," reads a post on the T2 website. "But we began making the first Torchlight in 2008 when development on Diablo III was already underway. We didn't let that be a reason that we couldn't make an RPG. We made the commitment to create a game we loved to play. That's what's important to us, and that's why we go to work every day."
"Our commitment is the same today. It doesn't matter what gets announced, or who gets elected, or if there's a zombie attack. (Well actually, in a zombie attack we might leave our desks, but only to smash them into weapons.) We believe that the best business model is to do what you love, to give it everything you've got, and to make something you'll be proud of."
Torchlight 2 is expected to arrive sometime this year. Runic didn't narrow down that estimate at all today. They simply said that while they really want to release the game, they want to "do it right."
"We're happy for the team at Blizzard - it's been a long haul for them. We are looking forward to our home stretch too."
Staff Writer at CinemaBlend.