Turtle Beach Opens Audio Preset Community For PX5 XP500, Delta Headsets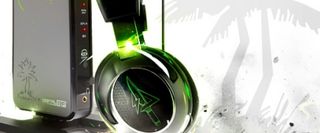 If you were one of those lucky gamers who landed yourself a PX5, XP500 or Delta headset with programmable functions and the ability to save and load presets directly into the device, well then you'll probably be excited to know that Turtle Beach has opened up an Audio Preset community to enable owners of the high-end headsets to download presets settings and profiles.
Bob Picunko, CMO at Turtle Beach commented in the press release, saying...
More than 300,000 programmable headsets have been sold by Turtle Beach, and hundreds of thousands of presets have been downloaded for those headsets.
To help developers further take advantage of the community driven website with programmable audio presets, Turtle Beach will be holding a quick 30 minute class to give developers a walkthrough of making the most of the programmable headset tools at the Game Developers Conference in Moscone West, 1st Floor #BMR 824 in San Francisco, California between March 7th and March 9th.
Gamers need not have to worry about designing presets (unless you really, really want to) but you can enjoy the benefits of those design labors by downloading the presets from the new audio community Turtle Beach has setup over at their Official Website.
You can also scope out their site to learn more about the high-end PX5, XP500 and the Call of Duty Delta headsets with programmable presets and all the bells and whistles that come along with them.
Your Daily Blend of Entertainment News
Staff Writer at CinemaBlend.