Unity, MadFinger Offer Free Optimization Tutorial To Game Community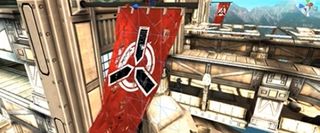 We hear about "optimization" a lot. Many gamers probably have no idea what it really means to "optimize" a game for a platform, but it relates mostly to the way a game is designed to perform optimally for said platform, while still maintaining a high amount of aesthetic fidelity.
Well, up-and-coming devs, indie devs, newbie devs and gamers alike can learn a thing or two about optimization thanks to a free tutorial by Unity and Madfinger games using their blockbuster title ShadowGun as the example.
The tutorial is immensely useful. And I'd recommend that even if you aren't into game designing they offer some great insight into the process of game design. A lot of times publishers are always talking about how expensive it is to make games but as you can see, a lot of it is smoke and mirrors and proper optimization can result in a high quality without anywhere near the budgets that studios like EA and Activision tout for their games.
The tutorial breaks down how to get awesome looking textured smoke and fire effects, as well as dynamic realtime shader support for active entities such as moving objects and characters. It really is some very, very, very useful information.
In addition to walking users through ways to better optimize a game using simple steps there are tutorial videos available to show you exactly how to make the appropriate changes to get a desired effect without sacrificing the quality of the game.
I'm glad we have Unity Technologies and Epic Games offering so much insight and transparency to the modern-day game design environment and you can learn even more by paying a visit to the Official Unity Tutorial Page which breaks down a level from MadFinger Games' mobile third-person shooter, Shadowgun.
Your Daily Blend of Entertainment News
Staff Writer at CinemaBlend.