Another Game Studio Has Shut Down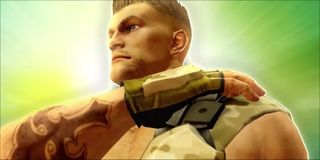 It hasn't been a rosy year in the world of video games. In fact, it's been rather difficult for some development studios given how harsh the financial times have been. This has become ever-so-present with the news that yet another sizable development outlet had to shut its doors recently.
Landon Nguyen, the mobile game director for Tekken and the senior vice president at Bandai Namco, announced via his official Twitter account that Bandai Namco Studios Vancouver was shutting down.
The British Columbia-based outfit was responsible for the aforementioned mobile version of Tekken, which came out back in 2017. The game managed to get downloaded by millions of gamers across both iOS and Android devices. The Vancouver outfit was also responsible for Tap My Katamari, which is another mobile spin-off based on Bandai Namco's popular Katamari Damacy series, and there were a couple of Pac-Man games that the studio made for mobile devices as well.
As you can tell, Bandai Namco Vancouver was responsible for mostly making mobile games. While this is usually the direction most big studios go in to chase down easy dollars, the mobile market hasn't been kind enough to keep Bandai's British Columbia offices open. This is basically to outline that just because a company is making mobile games, and just because millions of people are downloading those games, doesn't always mean that those games are turning big profits.
The mobile market is an extremely over-saturated marketplace where everyone is competing not just to get millions (or billions) of downloads, but to also land enough of the consumer market that are referred to as "whales". These are a small pool of dedicated consumers who spend big bucks on games. If you don't have enough whales for your free-to-play title or cash-shop driven app, then it begins to lose money and potential profits.
That doesn't mean things are any safer in the standard core market of gaming. We recently saw Telltale Games go bust after a deal fell through with Smilegate and AMC, which resulted in only two episodes for The Walking Dead: The Final Season being completed and released. Other games from the company have also been pulled from digital distribution outlets as the liquidation process continues.
In the case of Bandai Namco Vancouver, Nguyen confirmed that the mobile version of Tekken will still be available for download, and that there is a skeleton crew left on board to maintain the game, for now. However, Nguyen also states that any future updates are up in the air at this point.
Some studios reached out in support of staff looking to get hired, including Relic Entertainment, another Vancouver-based studio that has been responsible for classics like Homeworld, the World War II RTS series Company of Heroes, and the Warhammer 40K: Dawn of War trilogy.
Nguyen, meanwhile, has shown a lot of positivity online and noted that many of the job opportunities would be passed on to the team for those looking for extra work. So it at least sounds as if various members of the team will definitely have a soft landing.
Your Daily Blend of Entertainment News
Staff Writer at CinemaBlend.