ViewSonic Launching New Full HD 1080p Gaming Monitors For PS4, Xbox One, PC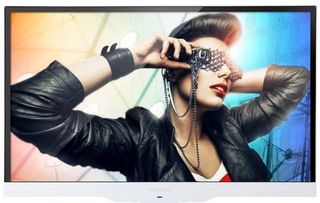 This generation more than any other has been about the embracing of HD technology. HD monitors and view peripherals has been around for quite some time, but the pricing and affordability of the technology has breached all new heights in terms of market spread and consumer awareness. Any and everyone can get hold of a cheap HD monitor to suit any of their multimedia entertainment needs.
ViewSonic has taken the viewing experience a step further by actually offering specialized enthusiast monitors specifically designed for gamers. Yes, we're about to get into mouth-drooling territory.
The company recently announced that they have two brand new monitors due for release this June featuring ViewSonic's SuperClear IPS panel technology, and arriving just in time for all the huge news flowing out of E3. Apparently they expect people to tune in to watch all the awesome games due out this fall and over the next two years and then get their body ready by buying a brand new, full HD, 1080p gaming monitor.
The two new devices are the VX2363Smhl-W and VX2263Smhl-W. They've literally been tailored and designed for entertainment and gaming purposes, and this includes integrated features like flicker-free technology, which reduces flickering to a minimum on all brightness levels, as well as a blue light filter that allows users to adjust the blue light projection to ease the level of eye-strain that viewers can suffer over long periods of starring at the screen. In other words, ViewSonic may have found a solution to binge-gaming where you're starring at the screen for hours and your eyes hurt more than back-to-back pink eye infections.
Kenneth Mau, senior product marketing manager at ViewSonic Corp rolled out the typical marketing spiel, saying...
Speaking of connectivity ports... both the VX2363Smhl-W and VX2263Smhl-W come with integrated MHL ports so you can easily hook up mobile devices such as phones and tablets and view and share content from the devices with ease. There are also dual VGA and dual HDMI ports so you can either plug in two game consoles or a cable box and a game console, or a PC and your cable box, or a PC and a game console. If you have two or more game consoles and PC, you might be in trouble.
As for color and contrast, both devices sport a 50M:1 MEGA Dynamic contrast ratio so you're not always starring at crushed blacks or ash-white crust. Color and contrast balancing is very important, especially if you have the Xbox One trying to make everything look like it was filmed to be the Dark Knight.
There's also a few viewing option modes with the ViewMode compatibility feature for "text", "game", "movie", "web" and "mono" content. So if your girlfriend starts bugging you to watch the latest Taylor Lautner flick, you can easily switch from "game" to "movie" and enjoy all his Twilight alumni-goodness in full HD.
The 23-inch VX2363Smhl-W is set to release at an MSRP of $238.00, which is about $100 more expensive than the average gaming monitor offered by ViewSonic, while the 22-inch VX2263Smhl-W will carry an MSRP of $222.00. That's a pretty significant jump for one inch worth of viewing pleasure.
Anyway, you can keep your eyes peeled for the two new monitors when they drop this June on ViewSonic's official website. Don't expect to make much use of the new monitor's 1080p functionality on the Xbox One, though... the console seems to be addicted to 792p and 900p resolutions.
Your Daily Blend of Entertainment News
Staff Writer at CinemaBlend.