WWE Video Game Series Purchased By 2K Sports?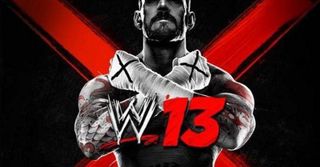 Yesterday THQ sold off many of its studios and games to other companies. There was no mention of what happened to their license to create WWE video games, though. Rumor has it that THQ has found an interested buyer: Take-Two Interactive, the parent of 2K Sports.
Sources have told IGN that Take-Two has agreed to purchase the license. No word on how much money Take-Two will pay. It seems that the exact terms of the deals are still being hammered out.
The WWE license would be a big prize for 2K Sports. The brand has a loyal following so solid sales are already assured. There are no real competitors in the genre, either. EA Sports, 2K's main rival, doesn't produce any sort of pro wrestling games.
The developer of the WWE series is Japan-based studio Yuke's. It's not clear how the sale of the license to 2K would affect them. The studio isn't owned by THQ so they aren't being auctioned off like Relic or Volition were. In theory, they could just continue to make WWE games provided that 2K wanted them to do it. Given the strong reviews of WWE 13 and Yuke's extensive experience with the series, I would think 2K would want to retain them as the developer.
THQ has sold many of its major assets to companies like Koch Media, Ubisoft and Sega. The WWE license is just one of several properties still unaccounted for. For example, it's not clear yet what's happening with DarkSiders studio Vigil Games.
Staff Writer at CinemaBlend.