Watch Dogs Downgrade Controversy Changed Ubisoft Policy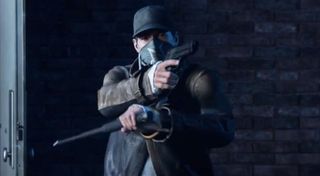 One of the biggest controversies of 2014 was the release of Watch Dogs and the subsequent moans and groans when people realized that the game wasn't going to look the way it did at E3. Ubisoft has learned their lesson from that experience.
Videogamer.com spotted some choice quotes from an Guardian article where Ubisoft's CEO, Yves Guillemot, explains the company's new stance on pre-release promotional footage for a game...
Part of the problem is delivering on the promise. Watch Dogs' 2012 E3 trailer was originally running on a high-end desktop PC, giving gamers an unprecedented look at the graphics and physics systems in the game. However, upon release the game neither looked nor played the way it did at E3... not without some modded tweaks and alterations.
On home console, Watch Dogs was a night and day experience. The downgrades weren't just apparent, they were unmissable.
When it was time to benchmark the game the comparisons with the 2012 build came into question; in side-by-side comparisons the final version didn't match up at all with the quality of the 2012 E3 demo.
Many gamers felt as if they had been lied to through deceptive marketing.
According to Guillemot, he puts it down to trying to do too much with a first iteration...
An entire article can be made out of the roadblocks, troubles and expectations of a first-iteration game on a new engine for new hardware.
Most times gamers will be forgiving to a new franchise or a reboot of a franchise on new hardware with a new engine. However, in the case of Watch Dogs many gamers were expecting a fresh, next-gen experience in an open world. However, what they got was a game that many claimed was a more boring version of GTA with some light hacking elements.
The downgrades were so significant in Watch Dogs that most people refuse to compare it with GTA V, either on a gameplay level or a graphics level.
On the upside, Ubisoft promising to be more honest with their marketing is a great thing. Seeing a game like For Honor in action was a real delight. The other open-world military game, Ghost Recon Wildlands, looks quite stunning... based on the E3 demo anyway.
Hopefully Ubisoft can deliver on the kind of content that the E3 demos promised from some of their more ambitious titles. Although, I can already imagine that there's going to be quite a bit of discussion over The Division and its downgraded graphics.
Your Daily Blend of Entertainment News
Staff Writer at CinemaBlend.