What You Need To Know About Microsoft's E3 2016 Plans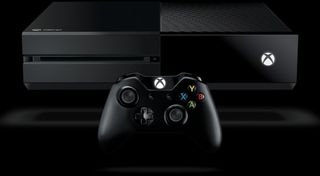 Microsoft has unveiled their plans for E3, beyond just the announcement of when and where their all-important press conference will take place. The company rolled out details on the returning FanFest and the "Xbox Daily" show that will highlight some of the all-important announcements taking place at E3.
Gamespot quickly details each of the events Microsoft has scheduled to take place as part of their E3 initiative following the live press conference that will take place at 9:30am PST on June 13th at the Galen Center in Los Angeles, California.
500 lucky fans will be able to attend the conference thanks to a limited supply of tickets that they will be handing out as part of their second annual FanFest. The gamers lucky enough appear at E3 in person will be able to meet with some of the developers, check out some early prototype footage and demonstrations of new and upcoming games, as well as experience some other perks that are usually reserved only to developers, PR and games journalists.
Microsoft will follow up the press conference with the "Xbox Daily" event, which will highlight many of the games made during the E3 announcement, as well as interview developers from the games that Microsoft will showcase on the stage. The "Xbox Daily" will be live-streamed for an hour between June 14th and June 15th. Gamers will be able to tune into Twitch.tv to check out the live-stream, or you can likely check out the conference through the official Xbox site.
This year's E3 is supposed to be quite huge, despite Nintendo announcing that they would not be announcing the Nintendo NX at this year's event. They really know how to buzzkill their own products, eh? Anyway, both Microsoft and Sony are expected to unveil mid-generation hardware refreshes.
On Sony's end they've been rumored to be unveiling a PS4K, which is being called the PlayStation Neo. Supposedly the mid-gen refresh will make the PS4 more capable for running PlayStation VR units and will make it easier for developers to hit 1080p at 60fps for standard AAA games. Gamers are worried that a hardware buff could fragment Sony's dominance on the market, which would be a huge misstep on their part.
Microsoft's Phil Spencer, the head of the Xbox division, has shot down rumors that they would be following in Sony's footsteps with a new unit to compete with the PS4K or PlayStation Neo (or even the PlayStation VR for that matter). Instead, rumors have run rampant that the Xbox One will be getting a slimmed down and cheaper unit to make it more consumer-friendly. Out of the big three, it would seem as if Microsoft is the only one that seems to have their head on straight as far as consistency is concerned, assuming the rumors are true. A mid-gen refresh consisting of a slimmer, cheaper console is the perfect route to go while they focus on a far beefier console with a lot more oomph in its step for ninth gen gaming.
Of course, we won't know for sure if all of this will come to fruition until the announcements are made official. For now, you can look for Microsoft to attempt to make waves between June 13th and June 15th with new info, footage and announcements for games like ReCore, Gears of War 4, Crackdown 3 and Scalebound. Mark your calendars because we're just a month out from E3.
Staff Writer at CinemaBlend.
Your Daily Blend of Entertainment News
Thank you for signing up to CinemaBlend. You will receive a verification email shortly.
There was a problem. Please refresh the page and try again.