Upcoming WWE Events: Royal Rumble, WrestleMania 40 And More
We're working our way back to WrestleMania!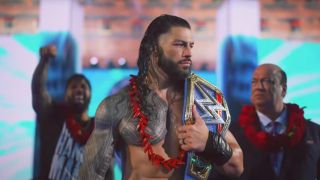 (Image credit: Peacock)
Have you heard the old saying about the only guarantees in life being death and taxes? Well, you can add WWE premium live events (formerly known as pay-per-views) to that list, as the sports entertainment company has continued to produce big shows even after a year in which the company was sold and is currently operating under new ownership. The brand remains strong, as does the number of major live events it's holding yearly.
Below is a breakdown of each and every WWE premium live event, as well as major NXT shows, that will air live on WWE Network on Peacock throughout 2023 and beyond. If you're someone who likes to watch each and every major match, I'd suggest giving this list a good look and holding onto that Peacock Premium subscription for the foreseeable future.
Fastlane - October 7, 2023
Fastlane is a pay-per-view event that was created as a PLE inserted into WrestleMania season. This time around, it's looking like the WWE will position it as a "fast lane" to Survivor Series the following month or perhaps draw on the city of Indianapolis, Indiana's storied history with Indy Car racing. Obviously, we'll learn more about this event as it draws near, but I am curious why this pay-per-view was moved to much earlier in the calendar year for the WWE than it historically has been. With John Cena back in the fold of WWE for the time being, I wouldn't be surprised if we see him compete at the event.
Survivor Series - November 25, 2023
Survivor Series is one of the "big four" pay-per-views of the year, and this one is all about the teams. Last year's major match pitted The Bloodline against a group of superstars, but with the major faction officially split, one has to wonder what the theme this year will be. Perhaps the Judgment Day will take on some combination of superstars? We'll see when it gets closer to time, but the possibilities already have me excited.
I also wouldn't rule out the possibility of another faction coming into the WWE between now and then, and giving Judgment Day a run for its money. The return of The New Day would be pretty awesome, and I've seen rumors that Bobby Lashley is also working on merging with the Street Profits for a new faction. Either one of those would be dangerous opponents for the gang of top heels in the WWE right now, though any challenger would still have their work cut out for them to try and take them down.
Royal Rumble - January 27, 2024
The Florida region has been a hot spot for the WWE in recent years, and it's once again playing a key piece on the road to WrestleMania. The WWE announced that St. Petersburg, Florida, will host the Royal Rumble ahead of WrestleMania 40, which will be quite an event. As such, I would expect some epic matches to occur on the Rumble to help set the stage for the event, but for now, we have no idea who will be involved.
Elimination Chamber - February 24, 2024
The WWE is headed abroad for another pay-per-view, and a place of note. This event, which centers around the iconic chamber matches, will take place in Perth, Australia. While we don't know the details of the event at this time, it seems destined that Rhea Ripley will compete in the women's chamber match in her home country. Elimination Chamber is always a good warm-up to the fun of WrestleMania, so I have high hopes there will be much to enjoy about this event even if there's more fun on the way.
WrestleMania 40 - April 6-7, 2024
For the first time in 25 years, the "Granddaddy of Them All" will return to the "City of Brotherly Love" in April 2024, when Lincoln Financial Field (the home of the Philadelphia Eagles) hosts WrestleMania 40. In July 2022, WWE announced that the biggest wrestling event of the year will take place April 6 and 7, 2024, continuing the two-day model first put in place a few years ago.
Obviously, no matches have been announced yet, but expect to hear more about the first WrestleMania in Philadelphia since Stone Cold Steve Austin defeated The Rock in their first of three showdowns at the big event back in March 1999.
Currently, it's being speculated that we'll get a rematch of Cody Rhodes vs. Roman Reigns, and we'll see Rhodes attempt to "finish the story" and defeat the mega-champion Reigns. Rhodes wasn't able to the first time around, but that was largely because Reigns had the strength of The Bloodline to bail him out. Could he defeat Rhodes if he's truly taking him on solo?
Upcoming WWE Events Without A Date Set
Most of the dates for the upcoming WWE events have been set at this point, but there are some major shows on the horizon that still remain a mystery at this point. Here's a breakdown of the usual premium live events we still are waiting on dates for:
NXT In Your House
Hell In A Cell
NXT World's Collide
Extreme Rules
NXT Halloween Havoc
Crown Jewel
Previously Held WWE Events
Below is a list of all the WWE events held throughout 2023, as well as how to watch each show streaming.
A lot of these upcoming WWE events, especially WrestleMania 39 and 40, are a ways off, but there is still plenty of wrestling on the 2023 TV schedule to hold you over in the meantime.
Your Daily Blend of Entertainment News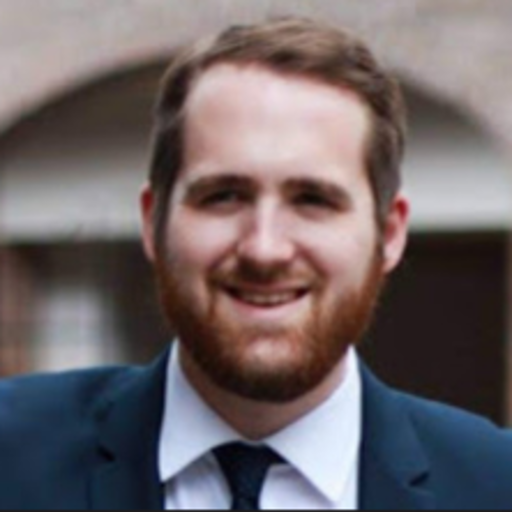 Philip grew up in Louisiana (not New Orleans) before moving to St. Louis after graduating from Louisiana State University-Shreveport. When he's not writing about movies or television, Philip can be found being chased by his three kids, telling his dogs to stop barking at the mailman, or yelling about professional wrestling to his wife. If the stars properly align, he will talk about For Love Of The Game being the best baseball movie of all time.