Witcher 3 Receives Two More DLC Packs For Free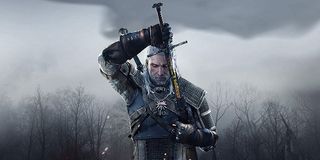 The Witcher 3: Wild Hunt is proving to be the game that keeps on giving. Along with its massive RPG campaign and loads of side missions, the team at CD Projekt keeps rolling out pits and pieces of gratis DLC content. Oh, look! Here comes two more batches of free goodies for hunters the world over to enjoy.
Before The Witcher 3 even launched, CD Projekt announced it would be giving out boatloads of additional content at no additional charge. The developer said it was a way of saying thanks for plopping down your money to play the game, rather than trying to get a few more bucks out of the player on a regular basis.
This week marks the arrival of DLC sets five and six, both of which can be added bolted onto your game with no strings attached, according to a recent announcement from Good Old Games.
First up is the Nilfgaardian Armor and Elite Crossbow set, which adds in—a new set of armor and a sweet new crossbow. The new armor set boasts all of the essentials, including a jacket, pants, boots and gloves. There's also a matching set of armor for your horse included in this free set, which is kind of funny when you consider some of the first "WTF" DLC to cause waves back in the day for The Elder Scrolls III.
But looking good is only half of the fun in The Witcher 3. The other half comes in when you're hunting down terrifying monsters, which can now be done with a shiny new crossbow in hand. No word on what's so special about this new piece of equipment but, considering the fact that it's called an "Elite Crossbow," I imagine we're talking about some hefty boosts to accuracy and damage stats.
For those of you keeping track, that means there are still 10 pieces of content planned for the Witcher 3 free DLC program, with the new outfit and crossbow joining the likes of new hairstyles and beards, a new skin for Yennefer and an additional mission. There's no word yet on what the remaining DLC will be, so keep your eyes out for the latest info on a weekly basis.
I'm not one of those crazy people who rants that we should never have to pay for DLC when we are already forking over $60 for a game, but I'm also not going to claim that some DLC practices don't feel pretty sleazy. It's a tricky bit of terrain to navigate but, thankfully, we have promotions like what CD Project is doing here with The Witcher to remind us that there's plenty of good to be stacked against the bad.
Staff Writer for CinemaBlend.