XSeed Games Bringing Wizardry: Labyrinth Of Lost Souls To North American PS3s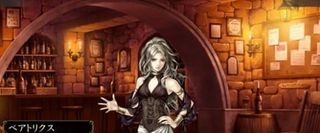 XSeed Games announced today that the long running Wizardry franchise will make its next-generation debut in North America for the PS3 later this spring. The game brings all kinds of RPG action to gamers with hand-drawn monsters, 3D first-person dungeon crawling and five different races that span the likes of eight different classes.
Jun Iwasaki, President of XSEED Games commented in the press release…
XSeed is working closely with the Japanese publisher, Acquire, in order to offer gamers the most polished gameplay experience. The game will be available at a budget price on the PlayStation Network as a digital download this spring. If you were a fan of Moraff's World then you'll probably want to keep a close eye on Wizardry: Labyrinth of Lost Souls, and you can do so by visiting the Official XSeed Games Website.
Staff Writer at CinemaBlend.
Your Daily Blend of Entertainment News
Thank you for signing up to CinemaBlend. You will receive a verification email shortly.
There was a problem. Please refresh the page and try again.