Xbox One Beats PS4 In November Sales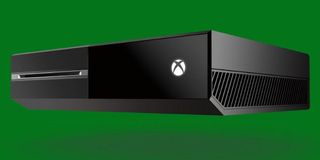 The PS4's winning streak in North American sales is at an end. The Xbox One managed to outsell Sony's console in November.
"November set a new record for sales of Xbox One, and Xbox One was the best-selling console in the US and UK," said Xbox marketing vice president Mike Nichols in a statement. "Response to the holiday lineup of games on Xbox One was incredible, with Xbox One fans buying more games in November in the U.S. than any other gen eight platform and enjoying over 357 million hours of gameplay globally. In fact, more fans logged into Xbox Live across Xbox One and Xbox 360, and enjoyed more entertainment, than any other month in the history of Xbox. We love to see the excitement from our fans and are grateful for their passion, support and contributions to the Xbox community."
Microsoft has been pushing for a win hard this fall. They offered a free game with Xbox One in time for Destiny's launch in September. The following month, they launched special bundles with games like Assassin's Creed Unity. Neither tactic was enough to help Xbox One edge out the PS4, though.
In November, Microsoft went one step further. They dropped the price of the Xbox One to $349. This made their console $50 cheaper than the PS4. That price difference was enough to get them the win.
Total hardware sales were down by $294 million compared to November 2013, according to the NPD Group. Much of that decrease stemmed from sales of Xbox 360, PS3 and Wii slowing odwn. However, the new generation of consoles' sales actually slowed as well and accounted for 38% of the total decline.
There was a silver lining, though. The PS4's and Xbox One's sales to date stacks up well against the Xbox 360's and PS3's. The NPD says that the PS4 and Xbox One sold 80% more units than the PS3 and Xbox 360 did in their first 13 months.
On the software side, the new generation of consoles saw a sales increase of $342 million over November 2013's total. However, the seventh generation systems dragged the overall software total down with a combined decrease of $361 million.
Call of Duty: Advanced Warfare, as expected, topped the charts. Other slots on the top 10 are a bit of a shock, though. GTA 5 managed to nab the #2 slot thanks to its debut on PS4 and Xbox One. It outsold several high-profile new titles like Assassin's Creed Unity, Far Cry 4 and Super Smash Bros..
Here's the full top 10 for software sales for the month. The rankings are based on physical sales and include special releases like Collector's Editions. However, it doesn't include console bundles.
1. Call of Duty: Advanced Warfare (360, XBO, PS4, PS3, PC)
2. Grand Theft Auto V (PS4, XBO, 360, PS3)
3. Super Smash Bros. (NWU, 3DS)
4. Madden NFL 15 (360, XBO, PS4, PS3)
5. Pokemon Alpha Sapphire (3DS)
6. Far Cry 4 (PS4, XBO, 360, PS3, PC)
7. Pokemon Omega Ruby (3DS)
8. NBA 2K15 (PS4, 360, XBO, PS3, PC)
9. Assassin's Creed: Unity (PS4, XBO, PC)
10. Halo: The Master Chief Collection (XBO)
Your Daily Blend of Entertainment News
Staff Writer at CinemaBlend.