Xbox One Indie Games To Start Rolling Out In March, 2014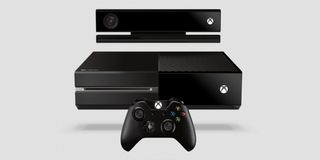 Sony may have been acquiring indie development support since the third quarter of 2012 in order to flesh out a sound and steady release of games for the end of 2013 and throughout the entirety of 2014, but Microsoft had other plans in mind. The Micro 'S' arrived to the indie party a little late, but decided to use one of their greatest drawbacks as an asset: the online nature and infrastructure of the Xbox One's core design allows Microsoft to turn any XB1 unit into a dev kit, meaning anyone can become a developer.
The highlight of the feature, labeled ID@Xbox means that – despite Microsoft being terribly late to the indie-game party – those with near-working, working or upcoming games can take advantage of owning an Xbox One and apply to become a registered developer through Microsoft's ID@Xbox feature.
Speaking with Edge, ID@Xbox's director Chris Charla talked a little bit about when the games would eventually start rolling out and what the Xbox audience could expect from the titles, noting...
It's hard to tell right now which studios are close to release and which ones are far off (other than, of course, the obvious ones such as Project CARS from Slightly Mad Studios and Comcept's Mighty No. 9).
In all honesty, the ID@Xbox program – while it seems like a nice gesture from Microsoft – seems terribly rushed and as if it kind of came out of nowhere. In a way, it's part of the result of many of Microsoft's summer of 180s, where indies and the game community banded together to hammer Microsoft for – at the time – maintaining their old policies from the Xbox 360 regarding indie publishing, which basically maintained that independent developers wouldn't be allowed to self-publish.
The real question is what sort of titles and what sort of quality can we expect from this games in March? Again, the ID@Xbox program was kind of a late addition to the party so I'm curious how developers have adapted?
I know there was some controversy over the twin-stick shooter Assault Android Cactus not making the cut due to Microsoft's parity clause, since the game would require extra work on the Xbox One and would have to launch first on the PS4 and other platforms, as reported by Eurogamer.
But I'm guessing Microsoft isn't too worried given that, according to Charla, they'll be recruiting any and everyone to make games, whether there's a programming language barrier or not...
When asked about instanced above about the parity discrepancy that prevented a game like Assault Android Cactus from coming to the Xbox One, Charla simply stated that Microsoft doesn't like commenting on publishing policies. Maybe because it would piss off a lot of people? Just a guess.
Staff Writer at CinemaBlend.
Your Daily Blend of Entertainment News
Thank you for signing up to CinemaBlend. You will receive a verification email shortly.
There was a problem. Please refresh the page and try again.