Xbox One Price Cut Returns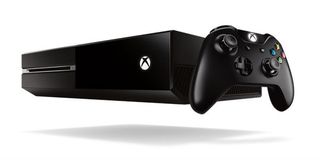 Did you miss out on the holiday price cut for the Xbox One? Well, don't fret because Microsoft just put the discount back into effect.
"Building off a record-setting holiday, we are excited to announce a new promotion in which fans in the U.S. can buy an Xbox One at a special price of $349, starting tomorrow, January 16, from their preferred retailer," said (opens in new tab) Mike Nichols, Corporate Vice President of Marketing for Xbox. "We are thankful for all the excitement for Xbox One this holiday and proud to offer more fans the amazing games lineup, Xbox Live gaming community, and continual innovation that Xbox One fans have come to enjoy."
Microsoft dropped the Xbox One's price to $349 back in November to boost the console's sales during the holiday shopping season. This price even applied to special bundles that came with fall releases such as Sunset Overdrive and Assassin's Creed Unity. Considering the Xbox One cost $499 by itself at launch, it was a dramatic turnaround for Microsoft to offer it at $350 with a free game.
The price cut had its intended effect; the Xbox One was the best-selling console for North America in November and December. Those were the only months this year that the XB1 managed to top the PS4. The Xbox One racked up the most software sales during that period as well.
The holiday price cut expired on January 3rd. It's a bit surprising to see it return a mere two weeks later. They've apparently decided that the uptick in sales from the price cut is worth the lower profit per console.
Microsoft didn't mention when the price cut will end. As Nichols said, they're framing this as a "promotion" rather than a permanent price reduction. It may be gone in a matter of weeks or months. They'll likely make an announcement in advance of the price cut's end, though, just to ensure they get as many sales from it as possible.
I'm curious what the long-term plan is here. Is Microsoft going to knock down the price to $350 for good sometime this year? Or are they going to keep cycling back and forth between $350 and $400? The advantage of temporary price cuts is that they're bound to get more attention. That's why publishers put their games on sale on Steam constantly instead of just making them cheaper for good. Every one of these discounts is news that ripples out through gaming sites and social media. A permanent price cut, however, is only one day's news.
Today's announcement from Microsoft also included an aside about PC gaming. They'll be talking about gaming on Windows 10 at an event on January 21st. Presumably we'll get a look at the Xbox App that leaked last month. We may also find out about the upcoming Avatar changes.
Your Daily Blend of Entertainment News
Staff Writer at CinemaBlend.