Zynga Shutting Down FishVille, Treasure Isle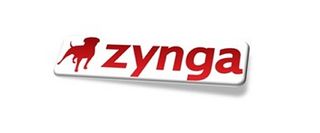 Zynga is continually shutting down and closing down their studios and games. After giving the pink slip to employees at their Austin studio in Texas (which occurred during the Apple press conference for the iPad Mini, in hopes that no one in the news would be watching), shutting down their Boston studio and showing dire outlooks for the UK and Japan studios, Zynga is officially shutting down two of their games, with more to follow.
According to GameIndustry.biz, FishVille and Treasure Isle will permanently bite the dust on December 5th. I don't think there's going to be much love-lost given that they weren't real games anyway and no one will miss them.
According to GI, FishVille at one point had a massive 7.45 million daily active user margin during its peak. At present, Treasure Isle is only topping off at 80,000 daily active users with FishVille bottoming out at 70,000 daily active users.
As reported by Gaming Blend's own Pete Haas, more than 85% of social gamers quit the first day they start playing. The reason? Well, retention rates aren't particularly high due to poor designs or a lack of actual gameplay entertainment values. It should go without saying that Zynga games are poorly designed and lack a great deal of entertainment values outside of click-spamming.
Zynga's troubles aren't over, though, the company is expected to "terminate" more than 13 titles as a way to cut costs and reevaluate the company's portfolio. This follows on their string of financial bad luck, including the lawsuit with EA and their stock plummeting.
I imagine Zynga won't be on the map for much longer considering that they don't make fun games and they don't make good games, so unless they start making fun games or good games right now, they'll soon be a stamp in the history books of how not to run a video game company.
Staff Writer at CinemaBlend.
Your Daily Blend of Entertainment News
Thank you for signing up to CinemaBlend. You will receive a verification email shortly.
There was a problem. Please refresh the page and try again.