For as long as there have been movies produced by DreamWorks Animation, there have been constant comparisons to the projects developed by Pixar and Disney. It started all the way back in 1998 when Eric Darnell and Tim Johnson's Antz came out just one month before John Lasseter's A Bug's Life, and movie-goers have been drawing lines between projects ever since – from Shark Tale (2004) vs. Finding Nemo (2003), to Megamind (2010) vs. The Incredibles (2004), to Flushed Away (2006) vs. Ratatouille (2007). Notably, these assessments have rarely cast DreamWorks' projects in the more positive light.
These kinds of discussions have died down in recent years as we've seen less content overlap between the studios – but with the released of Pierre Perifel's The Bad Guys, it feels like the conversation is going to return. This is because it's hard not to watch the new animal-centric crime comedy and not instantly realize its closeness to Rich Moore and Byron Howard's 2016 film Zootopia. Between the two movies, there exists thematic and plot similarities that are impossible not to notice, and when you recognize that, it's also impossible not to notice how the new release pales in comparison when it comes both to nuanced storytelling and detailed world building.
Based on the illustrated book series by author/artist Aaron Blabey, the titular Bad Guys are Wolf (Sam Rockwell), Snake (Marc Maron), Piranha (Anthony Ramos), Shark (Craig Robinson), and Tarantula a.k.a. Webs (Awkwafina), and they are friends united by the fact that everyone they meet is terrified of them. Leaning into their reputations, they have become a feared criminal organization always looking for the next big heist – always keeping one step ahead of the perma-enraged police chief, Misty Luggins (Alex Borstein).
When the state's new governor, Diane Foxington (Zazie Beetz), calls the group out on television for being a tired act that is no longer executing daring crimes, Wolf decides that it is time for the Bad Guys to up their game and go for an impossible prize: a trophy known as the Golden Dolphin. The award is meant to be given to a local guinea pig philanthropist named Professor Marmalade (Richard Ayoade), and the protagonists plan a job to steal it at the ceremony – but things go sideways when, in the middle of the burglary, Wolf accidentally ends up saving an old woman he tries to rob. The appreciation he gets for the good deed delivers a sensation he's never felt before, and he begins to second guess the way that he and his friends live their lives.
Despite strong messaging, The Bad Guys too often leans on rote plotting.
With its principal cast of predators, The Bad Guys takes aim at subjects like nature vs. nurture and defying societal expectations, and those themes open the door for positive messages and build foundations for character arcs – but they're executed in a way that offers zero surprises or any kind of deeper insight. And while that may read as me expecting far too much from a movie that is primarily aimed at young audiences, I'll remind you that the aforementioned Zootopia is a film with a plotline reminiscent of controversies and reports related to the CIA having a hand in the distribution of crack cocaine in the inner cities of the United States in the 1980s.
The Bad Guys doesn't get anywhere near being that complex. Watching the first half, I found myself internally hoping that the movie would surprise me and not have the most obvious character in the story make a heel turn that reveals them as the principal antagonist – but once that does indeed happen, you understand that the film isn't actually striving to do anything particularly interesting, and you just settle for the mediocrity. It's not bad plotting; it's not muddled; and it keeps its messaging clear. It's just also not particularly compelling or inventive in a way that makes it feel in any way special.
The animation in The Bad Guys is beautiful, but the world building is lacking in a big way.
What is significantly more underwhelming about the animated film is the lack of any attempt to make the world the characters live in at all dynamic or different – despite the fact that this is a society where anthropomorphic animals of all shapes and sizes live among humans. I'm not picky enough to take issue with the idea that Piranha and Shark have no issue existing or getting around on land, but it does feel lazy for the setting to simply look like contemporary cities that are in no way altered or changed to compensate for the tiny furry citizens like Professor Marmalade living normal lives (not to mention the confusing fact that there are still animals that aren't anthropomorphic). Like with the narrative, I feels like no extra thought was put into what could be an exciting backdrop, and it's underwhelming.
This isn't to say that The Bad Guys is lacking in style. In truth, the actual animation is the best aspect of the film, with both characters and environments rendered with lining and shading work that creates what appears as a fascinating blend of 2D and 3D art, and it makes everything pop in a cool way. The action sequences, primarily big chases that play out in the first and third acts, are tremendous highlights, as they are both beautiful and thrilling, and they play out with fun and flair. It has some great aesthetics that makes the movie stand out even when the script is lacking.
There's enough to like in The Bad Guys to make it an entertaining diversion, and it draws you in quickly with its Pulp Fiction-esque opening and an early heist – but it's also a movie that grows to be more disappointing as it unfolds. The movie looks fantastic; it just doesn't always have the substance to support the style.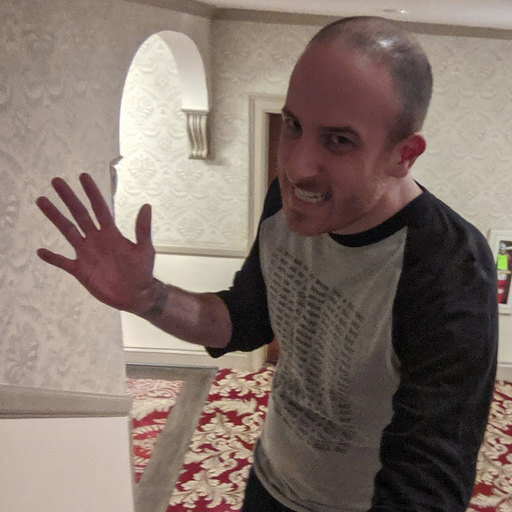 Assistant Managing Editor
NJ native who calls LA home and lives in a Dreamatorium. A decade-plus CinemaBlend veteran who is endlessly enthusiastic about the career he's dreamt of since seventh grade.