10 Big Movies We Can't Wait To Check Out At SXSW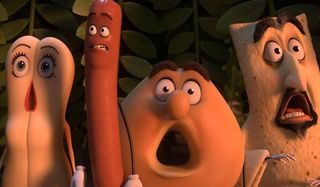 That time of year has come once again. Over the course of the next week, the SXSW Film Festival will be in full effect down in Austin, Texas, and just like every year, the line-up for 2016 is completely jam-packed with a wide variety of eclectic and interesting titles. There are dark dramas, crazy comedies, period coming-of-age movies, and even an R-rated animated adventure about anthropomorphized food in a grocery store. And those are only some of the features that we're excited to see.
We will be on the ground in Austin for the next few days, not only watching films but interviewing the brilliant minds who made them possible. In particular, though, there are eight movies that we are beyond ecstatic to check out at SXSW… and we guarantee you'll be hearing a lot more about these movies in the next few days!
Everybody Wants Some
Richard Linklater is a true legend around Austin, having broken out in the industry thanks to his first feature, Slacker, which was set in and around the Texas capital. Because of this, it only makes sense that the premiere of his latest film would happen at SXSW. Everybody Wants Some has been described by Linklater as a spiritual sequel to the brilliant modern classic Dazed and Confused, and will follow a group of college students living life in the 1980s. It's the film that the writer/director has been working on since he finally felt ready to unleash Boyhood to the world, and we couldn't be more excited to see what he's made.
Hunt For The Wilderpeople
Writer/director Taika Waititi is quickly becoming a major name in Hollywood - and not just because he's attached to direct Thor: Ragnarok as his next feature. The New Zealand filmmaker first started to get notice for his 2007 comedy Eagle vs. Shark, but really blew movie fans away with his fantastic vampire comedy What We Do In The Shadows last year. His latest film, Hunt For The Wilderpeople, follows a national manhunt for a kid and his foster uncle after they got lost in the wilderness, and after its premiere at the Sundance Film Festival earlier this year, buzz is off the charts. The fact that the movie co-stars the brilliant Sam Neill is only extra incentive to highly anticipate this one.
In A Valley Of Violence
Blumhouse is much better known for its legacy of micro-budget horror movies, but the next title from the studio is both completely different and incredibly exciting. In A Valley Of Violence is the newest film from fantastic indie director Ti West (The Inkeepers, The House of the Devil) and it's a dark revenge western that has one of the best ensemble casts to be found at this year's SXSW. The lineup includes Ethan Hawke, John Travolta, Karen Gillan, Taissa Farmiga, Burn Gorman, James Ransone and more, and we're prepared for it to keep us completely riveted and on the edge of our seats. Can you honestly say that you aren't excited to see a western made by all these fantastic names?
War On Everyone
Between The Guard and Calvary, Irish filmmaker John Michael McDonagh has demonstrated that he knows his way around a darkly comedic tone, and War On Everyone should be another excellent showcase for his talent. The movie stars Michael Pena and Alexander Skarsgard as a pair of corrupt cops living in New Mexico who are more than happy to fuck with every single criminal with which they come into contact. This is all well and good, up until they mess with someone they really shouldn't. There's a lot of talent involved with this one, and if the film can live up to its albeit simple yet fantastic premise, then we should be in for a real treat.
Keanu
Director Peter Atencio's Keanu isn't quite finished yet, still in the post-production offices getting ready for its April 29th release date, but the folks at Warner Bros. are delivering a special treat to SXSW this year in the form of a "Work In Progress" screening of the film. Starring Keegan-Michael Key and Jordan Peele (two of the funniest comedians working now), the movie looks to be in part a spoof of John Wick, and looks incredibly funny – following a pair of normal dudes who will stop at nothing to get their kidnapped kitten back from a street gang that stole him. Keanu looks patently ridiculous, but that should only lead it to play incredibly well with the crowds in Austin.
Hardcore Henry
There are plenty of stylish films that are set to debut at this year's SXSW, but Ilya Naishuller's Hardcore Henry is certainly one of the most intriguing. It's not as though the festival doesn't regularly feature big action movies (don't forget that Furious 7 debuted in Austin last year), but what makes this one particularly special is the fact that its filmed entirely from a first person perspective – following a man who has been brought back to life and put on a mission to save his wife from a dangerous warlord. It's certainly not the kind of movie that we get to see every day, but that's exactly why it is a major blip on our radar during the festival.
The Trust
Everyone can enjoy a good cop comedy, right? Well, at SXSW this year it's director's Alex and Ben Brewer's The Trust that will hopefully be generating some lawful laughs. In the film, Nicolas Cage and Elijah Wood play a pair of officers working in the evidence room of a Los Angeles police department, and while their days are generally ho-hum, that completely changes when they wind up investigating a strangely high bail receipt that sends them on the hunt looking for the source of the money. Both Cage and Wood have some absolutely fantastic history in the dark comedy department, and with any luck The Trust will only add to their individual legacies.
Midnight Special
Over the last few years, director Jeff Nichols has proven himself to be an extreme talent and a filmmaker to keep an eye on – wowing audiences with both Take Shelter and Mud. For his most recent project, however, he's taken a step into the world of science-fiction, and it looks as though he's created a fantastic genre story in doing so. Midnight Special centers on a father (Michael Shannon) who is forced to kidnap and hit the road with his supernaturally gifted son. Featuring supporting performances from Joel Edgerton, Kirsten Dunst and Sam Shepherd, the film looks like it could be for Nichols what Looper was for Rian Johnson – and that's a tremendously exciting idea.
Pee-wee's Big Holiday
It's been a long time since Pee-wee Herman found himself front and center of his own movie, but now Pee-wee's Big Holiday is coming to end that terrible drought. The new film – directed by John Lee – will see its titular character head off on a grand adventure as he leaves his hometown for the first time and makes his way towards New York City. It promises to be a great deal of fun – and the good news is that you won't have to wait that long for a chance to see the feature for yourself. Almost immediately after Pee-wee's Big Holiday debuts at SXSW, it will be starting to stream on Netflix – so stay tuned for more details!
Sausage Party
Seth Rogen and Evan Goldberg have spent their entire respective careers delivering odd, ridiculous, but hilarious comedies, but Sausage Party may go down as their most ridiculous ever. Featuring a remarkable voice cast that includes Rogen, Kristen Wiig, James Franco, Salma Hayek, Edward Norton, Jonah Hill, Paul Rudd, Michael Cera, Danny McBride and many more, the film centers on the adventure of a sausage as he journeys across a supermarket in hopes of being purchased for the July 4th holiday. It's supposed to be absolutely filthy and hard-R-rated, and it's easily one of our most anticipated titles of SXSW. What's screening is a work-in-progress cut of the feature, with Sony not set to put Sausage Party in theaters this August, but stay tuned for reactions after the showing!
Your Daily Blend of Entertainment News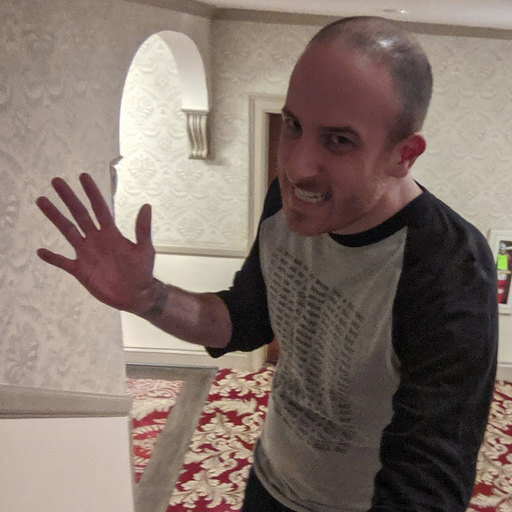 Assistant Managing Editor
NJ native who calls LA home and lives in a Dreamatorium. A decade-plus CinemaBlend veteran who is endlessly enthusiastic about the career he's dreamt of since seventh grade.