10 Directors Who Should Take Over The Fast & Furious Franchise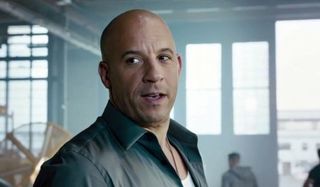 Over the weekend, Vin Diesel talked about how he plans to deliver one more trilogy of Fast and Furious movies. For fans of a franchise that has only gotten better with age, that's great news, and with talk of Fast and Furious 8 ramping up, we can't help but turn our attention to that film. We know that James Wan, who helmed the billion-plus-dollar Furious 7, won't be back for more, nor will franchise rejuvenator Justin Lin, who has taken over the latest Star Trek film. As such, we're left to wonder who will take the reins, and we have a few suggestions should anyone in a position of authority care to listen.
Chad Stahelski and David Leitch
Cards on the table, John Wick was my favorite movie of last year, and one of the best action movies in recent memory. Co-directors Chad Stahelski and David Leitch have a background in stunt work that shines through in every scene, and that would help lend an air of gritty realism to the fight scenes that pepper the Fast and Furious films. They're also no novices when it comes to high-octane car chases and pulling off awesome practical stunts, so they might be the perfect fit for Furious 8.
Vin Diesel
No one individual is more invested in Fast and Furious than star Vin Diesel. Though he's most known as an action actor, it wouldn't the first time he's been behind the camera as well. In 1997 he wrote, directed, and starred in the feature length drama Strays, and he has directed a handful of shorts. One of these, 2009's Los Bandoleros, is a quick look at what his Dominic Toretto character was up to during the time he was absent from the franchise. Fans love him and would go ape shit for this, so maybe now is the time.
Scott Waugh
Based on the popular video games, Need for Speed wasn't a great movie, but one thing it did have going for it were fantastic car-based action scenes courtesy of director Scott Waugh. An homage to badass low-budget car movies of the 1970s, Waugh filled the entire movie with pulse pounding chase scenes from literally one coast to the other with a collection of cars that range from classic American muscle to the most exotic roadsters you can imagine.
Lexi Alexander
Lexi Alexander hasn't directed a feature film since 2010, though she's best known for 2008's Punisher: War Zone and 2005's Green Street Hooligans. She's shown herself capable of delivering big time action, and for a franchise that prides itself on diversity, now might be the perfect opportunity to hand the reins over to a female action director who has all the tools necessary to crush it. It doesn't hurt that Alexander was a world champion kickboxer, so just imagine how badass the fight scenes could be.
Courtney Solomon
Courtney Solomon is far and away the longest shot on this list. And honestly, I included the Dungeons & Dragons director for a single shot. 2013's Getaway was critically reviled, but there is one mind-blowing shot that almost redeemed the whole damn thing. Solomon and stunt drivers illegally took to the Bulgarian streets to get a single uninterrupted POV shot of a car blasting through the early morning streets at 100 miles per hour, inches away from chaos and destruction. You won't find a single more exciting shot anywhere, and I'd be game to see what he can do with Fast and Furious sized resources.
Louis Leterrier
French director Louis Leterrier has helmed massive blockbuster spectacles, like The Incredible Hulk and the Clash of the Titans remake, but he also has a background with car chase-centric actioners as well, having directed both The Transporter and The Transporter 2. One of Luc Besson's numerous protégés, Leterrier has proven repeatedly that he has all of the tools necessary to pull off a Fast and Furious movie, and it might be worth someone at Universal giving him a call. Hell, he already has a working relationship with Jason Statham.
Jaume Collet-Serra
Starting off in low-budget horror like House of Wax and The Orphan, Jaume Collet-Serra has shown himself proficient at turning out solid, if not terribly remarkable middle-tier action movies like Unknown, Non-Stop, and his best film to date, Run All Night (all three of those with Liam Neeson). Now might be the perfect time for him to take a step up in scope and scale and bring some of his gritty action chops to the glossy Fast and Furious realm.
Baltasar Kormakur
Icelandic director Baltasar Kormakur is currently scaling the box office with his mountain climbing drama Everest, but has all the upside you want for a Fast and Furious movie. His 2 Guns was a surprisingly good action-heavy crime story, as well as being full of humor and legitimate connections between characters, all of which are hallmarks of the Vin Diesel-fronted franchise. He has a handle on the scope, scale, action, and character that one of these films needs, and the Contraband director might be a name to look at for Furious 8.
Adam Wingard
When James Wan was announced as the director of Furious 7, it was a surprise since he came from a background in low-budget horror. Prolific indie horror director Adam Wingard comes from a similar place, but the You're Next and The Guest director also has a similar upside. He makes super engaging films with a unique flair, taking genre conventions and toying with them, and that could be a touch welcome in the Fast and Furious world as each film attempts to avoid becoming a stale rehash of what came before. So far they've been able to do that, partially because of filmmakers who bring something new to the table.
Kim Jee-woon
Korean director Kim Jee-woon has a wildly eclectic resume, from moody horror (A Tale of Two Sisters) to gonzo western (The Good, The Bad, The Weird) to revenge (I Saw the Devil) and gangster drama (A Bittersweet Life). His most known commodity is his English-language debut, the underrated The Last Stand with Arnold Schwarzenegger, but it has cars, action, humor, and heart, everything a Fast and Furious movie needs. He also has an out of this world bag of tricks to draw from as a filmmaker, and he could deliver something truly special and spectacular.
This poll is no longer available.
Your Daily Blend of Entertainment News