John Wick deserves 84 stars – one for every anonymous thug Keanu Reeves murders with a brain-splattering head shot. Not that I counted each kill in John Wick. Co-directors David Leitch and Chad Stahelski shared that number during a Q-and-A at Austin's annual genre gathering, Fantastic Fest, and I'm in no position to argue with their gratuitous tally.
John Wick actually killed 15 additional men in the time it took me to write that opening paragraph.
The movie, itself, actually earns 3-and-a-half stars for being a proudly pulpy piece of genre filmmaking that bites off a little more than it can chew in its final minutes but still crams thrills and kills into a slick, dark, neo-noir-ish package. John Wick is the type of movie Nicholas Cage thinks he's making, every time. Only Cage routinely strikes out while swinging for these fences, and Wick connects on a bases-clearing triple.
The character of John Wick (Keanu Reeves, subdued) can best be described as a beehive at midnight. Dormant. Docile. Harmless, but potentially dangerous. In other words, John Wick isn't necessarily a problem unless he's poked – which is what happens when arrogant Eastern European gangster Iosef Tarasov (Alfie Allen) takes a liking to Wick's prized muscle car, a near-flawless 1969 Mustang. Together with a gaggle of oily henchmen, Iosef breaks into Wick's home in the dead of night, stealing his car and – wait for it – killing the adorable puppy John's late wife, Helen, left him. The previously hollow hero in mourning now has a reason to live. He has an entire army of Tarasov's goons to exterminate.
By the time you have read this far, John Wick has killed 17 more men.
Co-directors David Leitch and Chad Stahelski came up through the stunt departments of major-budget films like 300, V for Vendetta, Mr. & Mrs. Smith and the original The Matrix (where Stahelski stunt-doubled for Keanu Reeves). This helps explain why, at the very least, there's a stirring fluidity to the violent choreography of John Wick, and every single scene is lit for maximum action authenticity. Shootouts occur in neon-drenched nightclubs, where Reeves tirelessly – OK, exhaustively – eliminates wave after wave of incompetent foes. Boss Level battles between Wick and the members of the Tarasov family take place in pounding thunderstorms, primarily because the genre demands it.
For the most part, though, John Wick makes small decisions that help set it apart from disposable entries in the hitman genre. Leith and Stahelski engineer the film so that we instantly sympathize and root for John Wick on his ridiculously thin mission. Though John Wick is unapologetically violent, it isn't mean. Things get vicious as John stares down insurmountable odds, but the movie finds giddy ways to help our damaged hero overcome numerous obstacles. There's an odd dichotomy to John Wick, though. We learn very little about Reeves' mourning character, and even less about the men he's eliminating. But the film occasionally goes the extra mile to explain away questions I never really knew that I had about body-wasting action movies – namely, how does one get rid of the thugs that have invaded your house, then met their demise? (Answer: You make a dinner reservation.)
John Wick is a badass, stylish piece of genre filmmaking, but it's also a kick-ass 65-minute story banging around in a 96-minute package. Go see it. You'll recognize the exact moment where the movie should have ended… but doesn't. Speaking of, this review is now finished. But John's kill count has reached triple digits, and continues to climb.
John Wick stars Keanu Reeves, Adrianne Palicki, and Willem Dafoe. Rated R for nonstop bloody violence, language, and some drug use, it's out in theaters with a 96-minute running time.
To find out more about the movie or to watch trailers, visit our John Wick news page.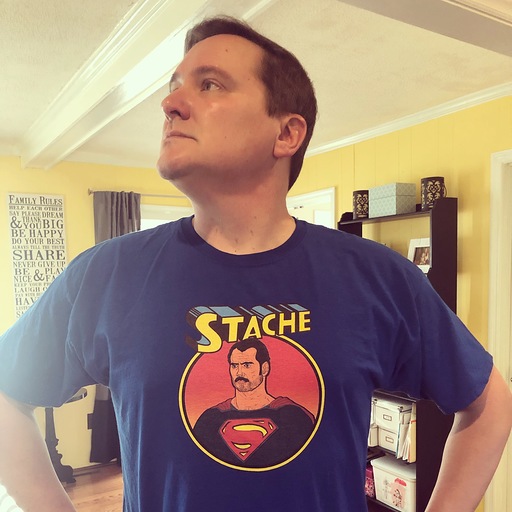 Sean O'Connell is a journalist and CinemaBlend's Managing Editor. Sean created ReelBlend, which he proudly cohosts with Jake Hamilton and Kevin McCarthy. And he's the author of RELEASE THE SNYDER CUT, the Spider-Man history book WITH GREAT POWER, and an upcoming book about Bruce Willis.