The 10 Highest Selling Blu-rays Of All-Time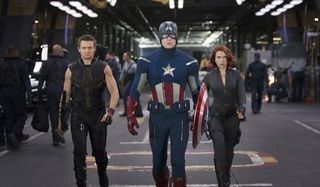 While a movie's box office numbers are a good sign of its popularity or the level of anticipation it was able to muster, one could argue that Blu-ray sales are an indicator of just how beloved that title is. It's one thing to buy a ticket to see a film once, and another to pay a premium price to own that film forever. Knowing this has to make you wonder what the biggest Blu-ray sellers of all time are – and fortunately we are here to provide that bit of interesting information.
It has been revealed by the movie tracking website The Numbers that a new film has taken over the number one spot of the all-time best selling Blu-ray rankings, so we thought it an appropriate time to do a bit of analysis to see which titles from the past few years have continued to dominate the charts. Some of the answers will surprise you!
10. The Hangover
Original Release Date: December 15, 2009
Total Units Sold: 3,435,979
Total Consumer Spending: $57,412,803
Though the final two chapters of the Hangover trilogy were considered critical disappointments, they seemingly haven't done anything to hurt the Blu-ray sales of the original – which still works rather well as an individual comedy effort. What's even more impressive about these sales, however, is the fact that The Hangover is the only R-rated movie on the top 10 – which means that it's not the only one being bolstered by sales of parents buying copies for their kids.
9. The Hunger Games
Original Release Date: August 18, 2012
Total Units Sold: 3,636,290
Total Consumer Spending: $69,300,562
The Hunger Games: Mockingjay – Part 1 will almost certainly be a big hit when it is released on Blu-ray later this year, but for right now Gary Ross' original Hunger Games is representing and holding strong at the number nine spot on the all-time best selling Blu-rays list. Interestingly, the young adult novel adaptation is present on the list while both Harry Potter and Twilight are kept out (the former franchise currently holds the 16th, 20th and 22nd slots on the Top 50, while the latter isn't even ranked).
Original Release Date:December 9, 2014
Total Units Sold: 3,752,311
Total Consumer Spending: $78,901,028
In addition to being one of the biggest, most critically-beloved domestic hits of the year, Guardians of the Galaxy is the only 2014 movie to show up on this list – and what's even more amazing is the fact that it's place at number eight only after a month and a half in release. Obviously the first wave of sales is important, but in the coming year it wouldn't be shocking in the slightest if its ranking continued to grow. It certainly doesn't hurt that we are now only a couple of years away from Guardians of the Galaxy 2.
7. Inception
Original Release Date:December 7, 2010
Total Units Sold: 3,841,600
Total Consumer Spending: $77,215,048
There is a high rewatchability factor in Inception, generated both by its exciting, creative storytelling and the confusion generated by its complex, multi-layered plot. Still not sure if Cobb actually made it out of his dream? Still trying to figure out exactly what limbo is? There's no better way than to just pop in a Blu-ray copy and try to get all of the answers. Adding a special layer to this movie's placement on the Top 10 is the fact that it is one of two Christopher Nolan titles on the list. And you won't have to wait a while to find out what the next one is…
6. The Dark Knight Rises
Original Release Date:December 4, 2012
Total Units Sold: 3,971,577
Total Consumer Spending: $80,922,020
Of the films in the Dark Knight Trilogy, the Dark Knight Rises is easily the most divisive – but apparently that hasn't slowed it down at all in terms of Blu-ray sales. It's likely that the finale outranks its predecessors because it was the only one in the series released on home video during the height of the Blu-ray format's popularity, but moving nearly 4 million units is quite an achievement. Plus,
[[ the dark em knight rises ]] <=""> is one of only two direct sequels on this list.
5. Star Trek
Original Release Date: November 17, 2009
Total Units Sold: 3,997,167
Total Consumer Spending: $90,374,375
J.J. Abrams' Star Trek reboot didn't make as much theatrically as many of the other titles on this list, but it evidently has been a huge winner on home video. These numbers were surely boosted by the release of Star Trek Into Darkness and fans feeling the need to go back and refresh themselves on the latest incarnation of the franchise, but these numbers certainly aren't anything to shake a stick at. After all, Star Trek beat Batman! This may be the only instance in all of fanhood of that actually happening.
4. The Avengers
Original Release Date: September 25, 2012
Total Units Sold: 5,216,212
Total Consumer Spending: $118,108,937
In 2012, Marvel Studios and Joss Whedon teamed up to create one of the most enthralling, entertaining, rewatchable blockbusters in recent memory – so is it any real surprise that it's been doing extraordinarily well on Blu-ray? A great deal of the film's box office receipts were made up from people seeing the blockbuster multiple times in theaters, so it just makes sense that they would continue replaying it at home on home video. Hell, I personally saw The Avengers on the big screen four times, and actually watched it again just this past weekend.
3. Despicable Me 2
Original Release Date: December 10, 2013
Total Units Sold: 5,761,489
Total Consumer Spending: $114,061,866
Children really do love those minions, and apparently that love has translated to both incredible theatrical and home video success for the Despicable Me movies. While the first film has been bumped out of the Top 10 and currently sits in the #11 spot about 141,000 units behind The Hangover, the Despicable Me 2 numbers are holding it strong in the number three position – though it is a full 2 million Blu-ray copies behind the movie that currently holds the number two slot in this ranking…
2. Avatar
Original Release Date: April 22, 2010
Total Units Sold: 7,376,176
Total Consumer Spending: $163,950,842
Given that it is far and away the biggest movie of all time, Avatar has a logically high place on the list of all-time best sellers on Blu-ray. That being said, the high number of units sold is rather interesting if not just because the James Cameron film was really more about the big screen experience than anything. It's also worth noting that while the latest numbers have pushed Avatar to the number two slot in terms of total Blu-ray sales, it is still the champ when it comes to total consumer spending.
1. Frozen
Original Release Date: March 18, 2014
Total Units Sold: 7,460,592
Total Consumer Spending: $158,682,212
This whole list was spurred on by the fact that there is a new champion of the all-time Blu-ray sales charts, and that champion is none other than the animated hit Frozen. Were you curious as to why you kept hearing children repeatedly running around singing out "Let It Go" all for the last year? It's apparently because parents everywhere decided to buy home copies of the blockbuster hit. So there you have it: it wasn't enough for the movie to be the biggest Walt Disney Animation title of all time – it had to be the biggest Blu-ray feature as well.
Your Daily Blend of Entertainment News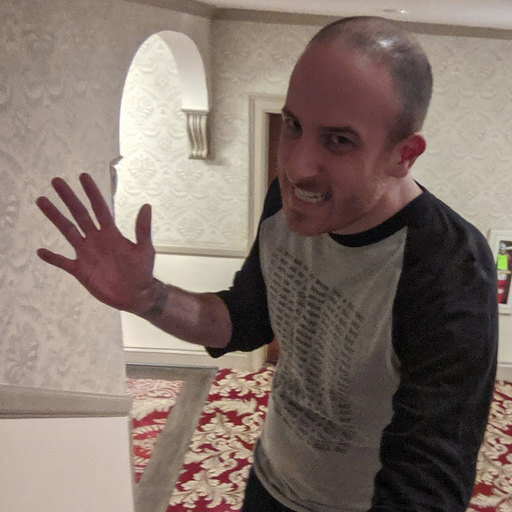 Assistant Managing Editor
NJ native who calls LA home and lives in a Dreamatorium. A decade-plus CinemaBlend veteran who is endlessly enthusiastic about the career he's dreamt of since seventh grade.