10 Major Stars Who Will Never Lead Another Big-Budget Movie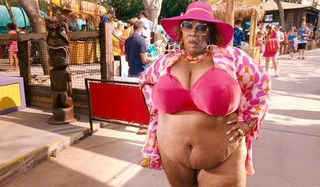 When you're good at what you do, demand can only grow for your skills. Just ask any Hollywood actor who has made it big in the business, and they'll tell you that when success hits, the offers typically are only eclipsed by the budgets attached to them. But be careful, because all it takes is one big dud to knock you back, and a couple to take you off the A-list entirely.
This list of 10 stars can all attest to that fact, as they once had the keys to the kingdom – until reality snatched the keys right back.
Eddie Murphy
The Rise: Throughout the 80's and 90's, Eddie Murphy seemed to be able to balance his hits with his losses. For every misfire like Boomerang and Vampire In Brooklyn, there were still hits like Bowfinger and Dr. Doolittle. Perhaps his biggest hit in his later career is, of course, The Nutty Professor -- where he played almost the entire Klump family to a hysterical degree.
The Straw That Broke The Camel's Back: If The Adventures Of Pluto Nash was a warning shot, Norbit was the iceberg that finally sunk Murphy's career. Despite being a financial draw, it was widely panned as a dud by critics and crowds alike. Worse still, it lead to Murphy's backslide into a spate of sentimental comedy films that couldn't even make their small budgets back.
The Fallout: Basically, Eddie Murphy only has one option at this point, and he's taking his sweet time getting Beverly Hills Cop 4 into production. Maybe his time in movie hell has inspired him to take a little more care in choosing his projects, as Tower Heist helped boost his profile a little. Still, you can bet that Beverly Hills Cop 4 is probably going to come in on a budget akin to Ride Along, so as to maximize the profit output.
John Travolta
The Rise: John Travolta was lucky enough to have two rises in his career. The first was, naturally, through his days of Welcome Back Kotter and Saturday Night Fever; with the second being thanks to Quentin Tarantino's casting of the fallen legend in Pulp Fiction.
The Straw That Broke The Camel's Back: Battlefield Earth. In the early days of the public's education on Scientology, Travolta spearheaded production on this L. Ron Hubbard opus of crap. As if throwing his weight behind the film as its producer wasn't bad enough, he hammed it up as Terl, the film's head villain. The less said about that, the better; but YouTube is probably lousy with montages of the film's "best" bits.
The Fallout: Doomed to a life of cameos, Disney ensemble pictures (Wild Hogs), and direct-to-video films you probably haven't heard of (The Forger), John Travolta's star has once more faded into a haze of obscurity. Though he manages to make a name for himself, whether he likes it or not, as a bit of a professional gaffe maker. Now would be a good time to push The Vega Brothers into fruition.
Drew Barrymore
The Rise: Drew Barrymore, much like John Travolta before her, had a huge career that took a slight nosedive after some troubled times. Nothing that a late 90's renaissance couldn't revive, though, with her appearance in Wes Craven's Scream bringing her career back in a rather bloody fashion. Riding a decent wave of hits and misses after that film's release, she since has came crashing down hard.
The Straw That Broke The Camel's Back: Ever hear of a movie called Big Miracle? It wouldn't be surprising if you had, because it's run on HBO quite a few times. But have you ever watched it? Apparently, not a lot of people did, because Drew Barrymore's fairly reliable star power didn't draw enough people to see this whale of a tale in its box office release. But do you know what did manage to draw in a lot of money, through some feat of dark advertising magic? Blended. Call it an Adam Dandler-driven fluke
The Fallout: So far, it looks like Drew Barrymore has two options that are available to her struggling career at this point: she can hitch her star permanently to Adam Sandler, and join the Happy Madison menagerie, or she can make more off-the-radar films like she did before Scream. So don't be surprised if she has a cameo in The Ridiculous Six to complement her current project, Miss You Already.
Taylor Kitsch
The Rise: A starring role in Friday Night Lights brought Taylor Kitsch into the forefront of Hollywood's attention. This only grew with a bit part in X-Men Origins: Wolverine as Gambit bringing him the spotlight that made Hollywood stand up and decide that Kitsch was their new "it guy."
The Straw That Broke The Camel's Back: It's a tie, because John Carter and Battleship delivered a one/two punch of career hemlock to Kitsch's rising star. One film looked like too much of a Michael Bay rip off, and one film was sold so horribly that not even genre fans could save it. Actual quality of either picture aside, two big-budget bombs in one summer does a lot to crush a burgeoning career.
The Fallout: Taylor Kitsch is actually not doing to bad, as he's made good friends at HBO – thanks to not only a dramatic performance in The Normal Heart, but also his status as one of the new leads on True Detective's second season. The remake of The Raid might help repair some of the damage (if he gets a role, as rumored), but with his career already in the "I'm making under the radar animation films" phase, it needs to be really good.
Michael Cera
The Rise: Michael Cera started as a pretty experienced child actor, doing everything from voiceover work on The Berenstain Bears, as well as films like Frequency. The big time came a calling after Arrested Development became a newly minted comedy hit, with Cera's awkward George Michael helping him transfer into equally awkward roles in Superbad and Juno.
The Straw That Broke The Camel's Back: For as good of a movie as it was, Scott Pilgrim vs. The World was a certified box office disaster, finding itself unable to break even after tax rebates were cashed in to make the actual spend on the film look much smaller. You could easily say that Nick And Norah's Infinite Playlist and Year One played a part in Cera's box office demise, but Scott Pilgrim vs. The World was his big starring role, and the public let it fall flat.
The Fallout: Every now and then, Seth Rogen and friends will throw Michael Cera a bone, through a cameo in This Is The End as well as a role in the upcoming animated picture, Sausage Party. Other than that, he's been doing short films and indies that have made a small splash, as well as returning to his awkward role as George-Michael in the revival series of Arrested Development. But his leading-man days appear to be done.
The Rise: With Rocky lighting the firework that was Sylvester Stallone's career, the 70's and 80's were extremely good to the Italian Stallion. With action and comedy being his two main wheelhouses, the man introduced us all to the previously mentioned boxing sensation, as well as war veteran turned one man killing machine Rambo. Times were very good to Stallone.
The Straw That Broke The Camel's Back: Judge Dredd was, hands down, the nadir of Stallone's career, at least on paper. While the film eventually became somewhat of a camp classic, it was a huge blow to the industry's confidence in the leading man's star power. Even worse, Stallone fell into the same trap John Travolta did with Battlefield Earth, and made a couple films through shady production shingle, and infamous money pit, Franchise Pictures.
The Fallout: Sylvester Stallone has managed to settle into a niche of low expectations, with the occasional hit that'll keep him going for a little longer. Rocky Balboa, Rambo, and The Expendables all made some nice-sized spikes in his star power, but ultimately Stallone's just not the draw that he used to be. Even that recent spike has seen some decline, with The Expendables 3 being savaged every which way (especially at the box office, where it matters most).
Katherine Heigl
The Rise: The transition from teen sensation to grown-up celebrity is a hard one, yet somehow Katherine Heigl made the jump with very little friction. Thanks to Bride Of Chucky's success, as well as her tenure on Grey's Anatomy, film roles started to become more and more prevalent, with Knocked Up being her huge breakout hit.
The Straw That Broke The Camel's Back: After a lot of ego problems between her and her Grey's Anatomy family, as well as some choice words about how "sexist" Knocked Up was against her character, Heigl's backslide was a combination of PR nightmares and diminishing returns. Movies like Killers, Life As We Know It and The Ugly Truth were – well, ugly. But no project signified both pitfalls as great as the disastrous Janet Evanovich adaptation, One For The Money.
The Fallout: Katherine Heigl's profile has been moderately visible, with smaller films on her resume and a starring role on State Of Affairs being her current claims to fame. Yet her film career isn't as bright as it once was, and we're not sure it ever will be again.
Kristen Stewart
The Rise: Another child star who hit it big, Kristen Stewart went from running scared with Jodie Foster in Panic Room to running through the woods with then-boyfriend Robert Pattinson in The Twilight Saga. Like or hate the films, the teen romance franchise shot her star into the stratosphere, and built on a carefully crafted foundation she'd constructed over the years.
The Straw That Broke The Camel's Back: That foundation apparently wasn't strong enough to continue her success past The Twilight Saga's conclusion, as Snow White And The Huntsman was nowhere near as huge as the sparkling success she was experiencing concurrent to the release of Universal's attempted franchise launch. Not only did this performance stunt the development of the sequel, it also hurt Stewart's career after some personal drama came to the forefront.
The Fallout: Kristen Stewart has always had one toe dipped in the indie film pond, and after the aftermath of Snow White And The Huntsman, that's basically all she's been doing ever since. A huge franchise just doesn't seem in the cards, because audiences proved that they don't buy her as a viable lead. While she might never have another franchise to head up, she's doing decently for herself in the small film circuit, especially when she became the first American to win a Cesar Award. You don't always have to be the lead, after all.
John Cusack
The Rise: With a career that spans more than 20 years, ranging from teen 80's comedies to underrated thrillers and romantic comedies, John Cusack has an impressive range of films on his record. He's also one of those rare actors who can age gracefully, switching gears as naturally as he can hold a boombox outside Ione Skye's window. He rose to fame with Better Off Dead in 1985, and stayed on top for a long, long time.
The Straw That Broke The Camel's Back: In more recent years, John Cusack has made himself comfortable with more smaller-scale films, and the project to blame is most assuredly Roland Emmerich's 2012. With a plot more ridiculous and ham-fisted than any previous Emmerich disaster, 2012 rides a wave of disaster porn and pseudo science that even the most forgiving audiences found laughable.
The Fallout: In recent years, Cusack has been working with low budget films that either find themselves completely forgotten, or succeeding with a weak-tea temperament. The most high profile roles he's scored have been in films with Lee Daniels (The Butler) and David Cronenberg (Maps to the Stars), which has kept him in public view. But he skipped the second Hot Tub time Machine. And the Stephen King adaptation, Cell, probably the highest profile project in Cusack's queue, isn't going to be the actor's return ticket to the big leagues unless it hits big.
Nicholas Cage
The Rise: Perhaps the most interesting career on this list, Nicolas Cage made a name for himself by playing to a cross-section of roles that flexed both his serious acting chops, as well as his naturally weird personality. Much like his idol, Elvis Presley, Cage had cultivated a persona as a performer as well as an enigmatic eccentric, and he's got the Academy Award to prove it.
The Straw That Broke The Camel's Back: Cage's career is hard to pin down. He was making Face/Off at one moment and National Treasure in the next, with plenty of time to make The Weather Man in the interim. Cage seemed to have a good racket going for him. Then, The Wicker Man happened, and faster than you could say, "BEES," Nicholas Cage amped up the weird factor and scaled back on reality. He really hasn't returned.
The Fallout: As crazy as his choices may have looked, Cage has maintained a steady stream of work that's kept him in the public eye. While he hasn't always made the best choices, he's certainly made interesting choices that don't look like they cost their respective studios all that much to produce. Sadly, this has diluted the "Cage" brand, making films like The Croods 2 or National Treasure 3 the only shot Cage really has at leading a huge budget picture -- and even then, those films aren't guaranteed.
So what have we learned today? If anything, it could be said that the greatest lesson of today's examination into the rise and fall of big name stars is not only to choose your projects wisely, but to know how to balance said projects in accordance with your true talents. Maybe you shouldn't take two high profile projects in one year, even if they seem like a sure fire hit. Perhaps you should pay your taxes, so you don't have to take every remake of a Christian blockbuster that comes along. Or maybe, you should just realize that the job of an actor isn't a sprint, it's a marathon. So before you get into the business, or before you choose that next project after your appearance in a Marvel comic book movie, keep in mind these 10 profiles, and the career mistakes they have made.
Your Daily Blend of Entertainment News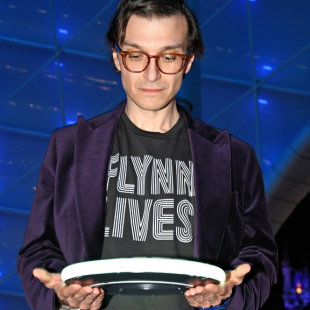 Senior Movies Contributor
CinemaBlend's James Bond (expert). Also versed in Large Scale Aggressors, time travel, and Guillermo del Toro. He fights for The User.