The 11 Biggest 2016 Academy Award Nomination Snubs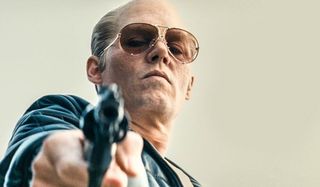 Congratulations to this year's nominees for the 2016 Academy Awards! Now, if you could do us a small favor and tone down your celebrations, because you are going to make the following people upset. There are only so many slots the Academy can fill on the overall Oscar ballot. For all of the lucky performers and below-the-line craftsmakers who were thrilled to hear their names called this morning on live television, there's a pool of worthy individuals (and films) that felt like they were in the running… right up until the time that they weren't.
So, what were the biggest snubs from the 88th Annual Academy Awards nominations? Let's look at the ones I was most surprised to see on the outside, looking in this morning.
Johnny Depp, Black Mass
The five actors nominated in the Best Actor category appeared to be locks for the last few days, but you could have made cases that the Academy didn't love Steve Jobs enough to nominate Michael Fassbender, or that Eddie Redmayne just won last year for The Theory of Everything, so he wouldn't get nominated again. Instead, both men got in, and I'm arguing that they took Johnny Depp's slot. Depp's portrayal of James "Whitey" Bulger in Black Mass got early Oscar buzz. He seems to have peaked too soon, however, because it didn't happen for him this morning.
Charlize Theron, Mad Mad: Fury Road
George Miller's Mad Max: Fury Road picked up a ton of Oscar nominations this morning. With 10, Mad Max is only behind The Revenant for the most number of nominations, overall. But Charlize Theron could not break through for her towering performance as the rebellious Furiosa – a role that overshadowed the man on which the movie is named. The Best Actress category has five strong performances in it, but many thought Theron at least deserved a shot at competing.
Sir Ridley Scott, The Martian
This one is a shocker. Not only because Sir Ridley is deserving (he is). But because his movie, The Martian, picked up several major nominations, and should have paved the way for Scott's fourth Best Director nomination. The Martian will contend for Best Picture, Actor and Adapted Screenplay, among other categories. This could have been an opportunity to reward Ridley Scott for his spectacular body of work, as he has never won the Oscar before. Sadly, it ain't happening this year.
Michael B. Jordan, Creed
Was Creed ever actually an Oscar contender? Some circles held very high hopes for the movie, and it actually did break through in one major category – Sylvester Stallone picked up a Best Supporting Actor nod for his portrayal of Rocky Balboa. Maybe, because of Stallone's achievement, Creed fans held out hope for the movie, for director Ryan Coogler, or for lead actor Michael B. Jordan? Sadly, it's only Stallone who has a chance on Oscar night this year.
Harrison Ford, Star Wars: The Force Awakens
While we are on the topic of aging action stars being recognized for returning to their signature roles, there was a vocal contingent of Oscar trackers who wondered is Harrison Ford's reprisal of Han Solo in Star Wars: The Force Awakens could earn him an Oscar nomination in much the same way that Stallone is being feted for once again playing Rocky. It isn't far-fetched, and the nom would have elevated The Force Awakens above the technical categories, where blockbusters are usually relegated. Alas, Star Wars is limited to the tech categories, and Ford's last run as Solo will go Oscar-less.
Carol, Best Picture
It was a mixed-bag day for Carol. The moody, tragic and beautiful period romance claimed six key Oscar nominations, including Best Actress (Cate Blanchett), Supporting Actress (Rooney Mara) and Adapted Screenplay (for Phyllis Nagy). But Carol positioned itself as one of those prestigious, critically acclaimed films that could break through into the top two categories, depending on how the cards fell. When the Academy only went with 8 Best Picture nominees instead of the possible 10, Carol was left off the biggest dance card… and that's a shame.
Aaron Sorkin, Steve Jobs
Aaron Sorkin's screenplay for Danny Boyle's Steve Jobs is the Sorkiniest thing the screenwriter has ever Sorkined. I loved Steve Jobs, for that reason, but the Academy disagreed. Which is unusual, because two of the actors delivering Aaron Sorkin's dialogue – Michael Fassbender and Kate Winslet – received Oscar nominations this morning. And Sorkin has been nominated two times before… winning for The Social Network. I wonder why Oscar couldn't get behind Steve Jobs, in general, and Sorkin's screenplay, specifically.
Jacob Tremblay, Room
Brie Larson got in (for Best Actress). Lenny Abrahamson got in (for Best Director, somewhat surprisingly). Screenwriter Emma Donoghue got in, and the movie got in. But the young actor, who shared a significant amount of screen time in Room and acted as the film's emotional center (arguably), was left outside of his appropriate acting categories.
Michael Keaton, Spotlight
Do you remember the image of Michael Keaton slipping his acceptance speech back into his jacket pocket at the Oscars last year, because the Birdman star lost the Best Actor trophy to Eddie Redmayne? Well, this was going to be Keaton's year. He is part of the outstanding Spotlight ensemble. He remains beloved, and he has last year's loss acting as fuel. Right? Wrong. No nomination, though the movie did well and his costars – Mark Ruffalo and Rachel McAdams – picked up nominations.
Joy
Yep. We thought Joy had a better shot at this year's Oscars. What's not to love? Jennifer Lawrence reteaming with David O. Russell. The combination worked for American Hustle and Silver Linings Playbook, while the director charmed the Academy with The Fighter, as well. We know that Academy members saw Joy, because Lawrence picked up yet another Best Actress nod. But she's the only Joy recognition, and we're still a little bit surprised.
Michael Shannon, 99 Homes
Michael Shannon's name bubbled to the surface late, though his 99 Homes has been working the circuit for some time now. Lately, however, he picked up recognition from the Golden Globes, the Screen Actors Guild, the Broadcast Film Critics and several tops regional critics groups. Oscar seemed within reach. Alas, the Supporting Actor race this year proved to be a tough nut to crack, and so Shannon will just have to be happy knowing he was the funniest part of The Night Before. Where's his reward for that?
Your Daily Blend of Entertainment News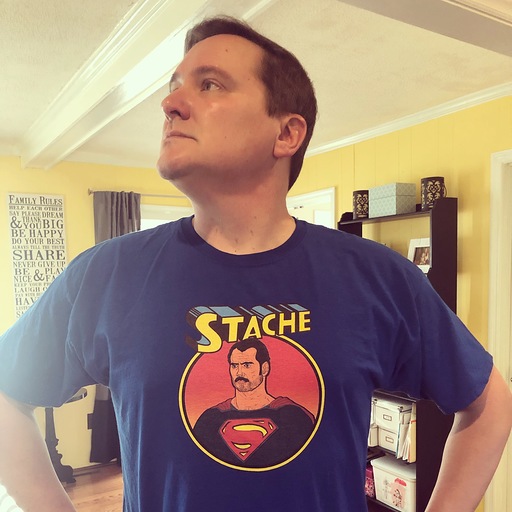 Sean O'Connell is a journalist and CinemaBlend's Managing Editor. Sean created ReelBlend, which he proudly cohosts with Jake Hamilton and Kevin McCarthy. And he's the author of RELEASE THE SNYDER CUT, the Spider-Man history book WITH GREAT POWER, and an upcoming book about Bruce Willis.