12 Directors Who Could Replace Edgar Wright On Ant-Man

Sorry folks: Edgar Wright has just left Ant-Man, and Sam Raimi ain't walking through that door. Marvel is dead-set on making that July 17, 2015 release date, and with a full cast already, they're not going to waste time in naming someone to take Wright's place.
However, Marvel's penny-wise, pound-foolish maneuvers have resulted in a few dispiriting choices in their filmography, and you wonder if they've learned from these minor mistakes. The question is how much of Ant-Man has been realized thus far through pre-production work? And what director would get in bed with a movie that's already been pre-visualized to that extent?
The answer is likely a director eager for a big-time gig, a director who is affordable, and a director who isn't used to getting what he wants. Judging by Wright's decorated filmography, he wasn't one of those things. But who is? We tossed back a dozen possibilities, and here's what we came up with.
Joe Cornish
Why? Cornish has been Wright's writing partner on Ant-Man since the project's 2006 inception. Since that ridiculously long incubation period, Cornish has gone on to prove himself as a filmmaker with Attack The Block, a fast and funny sci-fi action film that immediately got the attention of Hollywood. Cornish has been reluctant to jump to Hollywood, however, and could be wary of taking over for the work his friend Wright has already completed.
Phil Lord & Chris Miller
Why? Lord and Miller are very clearly the go-to guys for action-comedy, having helmed 21 Jump Street and 22 Jump Street. The duo have a background in animation, which should also help with the film's likely extensive visual effects work. However, it was reported that they skipped out on a chance to direct Ghostbusters 3: if that rumor is true, why would they take a meeting with Marvel?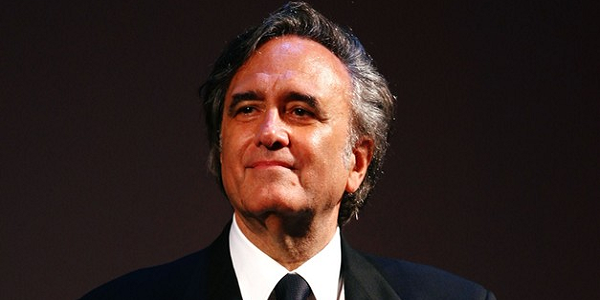 Joe Dante
Why? Dante used to be the master of onscreen comedic chaos with films like Gremlins and Small Soldiers, manic kids entertainment that never neglected to be inventive, clever or cheeky. He's also the man behind Innerspace, one of the more beloved films about a dude who could shrink down to Ant-Man size. Marvel could get the guy on the cheap, as he's been lost in the TV hinterlands recently, so why not?
Aaron Katz & Martha Stephens
Why? Katz and Stephens have risen out of the no-budget indie world with Land Ho!, just the latest in these two filmmakers' particularly idiosyncratic filmography. Stephens and Katz had earlier worked alone, but together they brought great humanity and warmth to the upcoming Land Ho! and would be an inspired (and cheap!) hire by Marvel.
Eran Creevy
Why? Creevy is becoming a go-to guy in the action realm, having directed the British thriller Welcome To The Punch as well as the upcoming Autobahn. If the studio is looking for someone who's going to put a little juice in the action sequences, Creevy's their man. It also might be good to get him before the currently-shooting Autobahn, a promising-sounding chase film with Nicholas Hoult, starts to earn some attention.
Garth Jennings
Why? Jennings is another Wright buddy, as Wright had acting roles in Jennings' The Hitchhiker's Guide To The Galaxy and Son Of Rambow. The question hangs in the air: will a colleague of Wright (many of whom are a part of the industry) dare take up the mantle of Ant-Man director, or will they back off? If anyone is qualified to capture the comic book inventiveness of Ant-Man, it might be Jennings, who has logged a lifetime of experience helming a number of colorful music videos in addition to his two underrated directorial efforts.
Clark Gregg
Why? Look, Agents Of S.H.I.E.L.D. is coming back next year, but it needs some retooling, and it wouldn't hurt to give Gregg a rest and let someone else lead the show for awhile. It just so happens that Gregg, who has starred in four Marvel films and two DVD one-shots, is a director himself. Why not stay in-house and throw him a bone, give him this illustrious gig?
Mark Andrews
Why? Andrews was reportedly on the shortlist to helm Doctor Strange. While that job remains up for grabs, Andrews might be better suited for Ant-Man given his animation background. Andrews has never directed a live-action feature film, but he was the man behind Brave, and is a small enough name that he wouldn't break the bank.
Jonathan Levine
Why? Levine is another member of that Doctor Strange shortlist, but he's got a bit more experience, having dabbled in a number of different onscreen genres. The director has hopped from horror (All The Boys Love Mandy Lane) to coming-of-age drama (The Wackness) to young adult fantasy (Warm Bodies). His next film is a Christmas comedy re-teaming Joseph Gordon-Levitt and Seth Rogen, the co-stars from his 50/50. Maybe that project takes a backseat to Levine's next big gig?
William Eubank
Why? Eubank has made two highly ambitious and great-looking sci-fi pictures on a tiny budget so far. The first was 2011's Angels And Airwaves deep space epic Love, and the second was the upcoming mind-bender The Signal, the latter which is drawing strong buzz from critics. Eubank is young, affordable, and used to working on a small budget, traits that suit him enormously well for the Ant-Man job.
Roxann Dawson
Why? This late in the game, Marvel might not even bother an extensive search for an available helmer and look in-house. Given their preference for in-house options, why not consider Dawson? Though she's never directed a feature film before, the long-time TV actress and director has been behind the camera for episodes of Star Trek Enterprise, Lost, Cold Case, Heroes, and more importantly, Agents Of S.H.I.E.L.D.. It's risky to bring on a first-timer, but there's reason to believe Marvel has an infrastructure in place for the eight years of development on Ant-Man under Wright, and are just looking for someone reliable to execute.
Richard Ayoade
Why? Quite possibly one of the funniest men on the planet right now, Ayoade has made a distinct impression as a director with a sharp comedic sensibility, directing two inspired comic dramas in Submarine and The Double. But Ayoade also has an extensive television background, having produced and starred in the brilliant Man To Man With Dean Learner as well as helmed the famous Community episode Critical Film Studies. He'd be a dream hire for just about any studio gig.
Your Daily Blend of Entertainment News