2010 MTV Movie Award Winners: Complete Results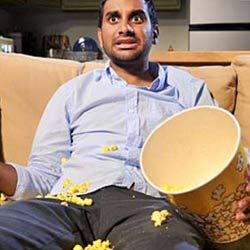 Everyone knows the awards don't matter but, more often than not, the presentation's so fun that you won't care. The MTV Movie Awards are the anti-oscars. It's not so much about whether you win but how you win. Wacky hijinks are a bonus, long, drawn-out, serious speeches are to be reviled (and will be, with energy). I'll be here all night to help you find your way through MTV's 2010 awards presentation and best of all, to participate you don't even have to dress up.
Jump into our Live Blog below to watch, interact, and find your way through the 2010 MTV Movie Awards. But, if you're not interested in my blather you can skip over that right to our live updated list of the winners by clicking here for an auto-scroll to the live updated nominees list. Winners will be red and in bold. Get video highlights from the night's hijinks here.
In the meantime, here we go. This is what's happening with 2010 MTV Movie Awards right now!
Your Daily Blend of Entertainment News