5 Franchises That Were Upgraded By Recasting Major Characters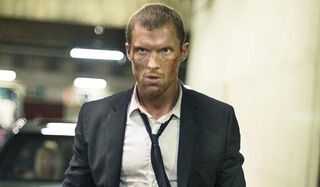 Be it in film or on television, fans really don't like seeing their favorite characters recast. Once they've gotten to know an actor in a certain role, it becomes that they don't want to see any other actor in that same part. Certainly not helping things is the fact that recasting is often unfortunate and forced, as well as the fact that most recasting situations have had terrible results. There are, however, some key instances where replacing an actor for a follow-up story has actually worked – and those are the performances we want to celebrate today.
This week will see Ed Skrien try and replace Jason Statham's place in pop culture as The Transporter franchise's new Frank Martin – so we figured now would be a great time to take a look back at some of the instances where a franchise changing actors for a character actually worked out for the best. Read on!
Mark Ruffalo As Bruce Banner
When it was revealed in 2010 that Edward Norton would not be reprising his role as Bruce Banner a.k.a. The Hulk in Joss Whedon's The Avengers, fans nearly rioted. While few were really big fans of Norton's first entry as the hero/monster , 2008's The Incredible Hulk, what people didn't like was that Marvel Studios was already changing key elements within the continuity they were trying to build. Then everyone got to see Mark Ruffalo's version of the character and completely forgot there was an Edward Norton version.
While Norton certainly wasn't a bad Bruce Banner, he did infuse The Incredible Hulk with a serious kind of energy that really makes the film the least "fun" in the Marvel canon. Ruffalo, however, is the complete opposite. In addition to really hitting all of the big and necessary emotional beats that he needs to, Ruffalo presents a much softer, approachable version of the brilliant scientist – and as a result has the power to both make us laugh and generate awe.
Elizabeth Shue As Jennifer Parker
If we're being 100 percent fair, the truth of the matter is that the first Back To The Future didn't exactly give us a ton of time with Claudia Wells' Jennifer Parker, as she was stuck in the present while Marty McFly toiled 30 years in the past. As a result of this short amount of screentime, however, it wasn't seen as such a big blow when she didn't come back for Back To The Future Part II. Instead, Robert Zemeckis hired Elizabeth Shue for the role, and while she's not exactly the most memorable part of the film, she does put in a fun turn and beautifully falls into the tone of the franchise.
It's true that the Elizabeth Shue version of Jennifer Parker finds herself unconscious surprisingly often, be it knocked out by Doc, or fainting after meeting her future self, but she remains a fun companion for Marty and Doc as they travel through time.
Don Cheadle As James 'Rhodey' Rhodes
As you'll notice from this list, there are very few situations in Hollywood where recasting a character for a sequel wound up working out well – but Marvel Studios managed to do it very successfully twice in the span of just a few years. Truth be told, nobody really hates Terrence Howard's version of James 'Rhodey' Rhodes from the first Iron Man in 2008, but in the years since Don Cheadle replaced him, we've really come to know him as the MCU version of the current-Avenger.
Admittedly there were some missteps with Don Cheadle's Rhodey at the start (the first thing he does in Iron Man 2 is testify against Tony Stark, making him look more enemy than friend), but between Iron Man 3 and The Avengers: Age of Ultron we've come to know him as the funny, charismatic, badass partner to Iron Man – very importantly having great chemistry with Robert Downey Jr.
Daniel Craig As James Bond
Pierce Brosnan's early outings as James Bond are unquestionably fantastic, and Martin Campbell's Goldeneye continues to stand as one of the best movies in the franchise – but things definitely tailed off towards the end. By the time that Die Another Day arrived to disappoint in theaters, there was at atmosphere rising asking for a new face. What we ended up getting was Daniel Craig, and we've been thankful since.
Like Brosnan, Craig teamed up with Martin Campbell for his first 007 outing - Casino Royale in 2006 – and since then fans have gotten to experience one of the best generations of Bond ever (even though Quantum of Solace wasn't all that great). The actor has brought a very different flavor and depth to the spy series, and even when the film around him isn't entirely getting the job done, he always is.
Maggie Gyllenhaal As Rachel Dawes
After delivering arguably the weakest performance in Christopher Nolan's Batman Begins, Katie Holmes decided not to reprise her role as Rachel Dawes in The Dark Knight, instead opting to star with Diane Keaton and Queen Latifah in the crime comedy Mad Money. As it turns out, this wound up being for the franchise's benefit, as Nolan was able to hire Maggie Gyllenhaal for the sequel, and she definitely killed it.
We'll never really know what Holmes would have done with Rachel in The Dark Knight, but Gyllenhaal really did a tremendous job in the comic book movie – establishing a strong bond with Christian Bale's Bruce Wayne, and really bringing emotion to her station trapped between her love for both him and Aaron Eckhart's Harvey Dent. She represents the key to all the deeper dramatic elements of the grand blockbuster, and makes the most of it right up until her final moment.
Assistant Managing Editor
NJ native who calls LA home and lives in a Dreamatorium. A decade-plus CinemaBlend veteran who is endlessly enthusiastic about the career he's dreamt of since seventh grade.
Your Daily Blend of Entertainment News
Thank you for signing up to CinemaBlend. You will receive a verification email shortly.
There was a problem. Please refresh the page and try again.