5 Great Elmore Leonard Adaptations To Honor The Author's Long Career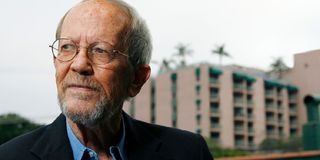 Elmore Leonard will forever go down in history as one of Hollywood's greatest sources of inspiration. Beginning his career in the early 1950s writing short stories (mostly in the Western genre), the author's first adaptation, 3:10 To Yuma, was made in 1957 and his work has served as source material for a seemingly countless number of films and television shows since.
Sadly, today brought news that Leonard has passed away at the age of 87 due to complications from a stroke, but rather than mourning his death we are instead choosing to celebrate his life and career. Of all the adaptations made from the author's work over the years, which titles really stand as the cream of the crop? That's exactly what we determined below.
Get Shorty (1995)
When it comes to movies about making movies, there are few that are more enjoyable than Barry Sonnenfeld's adaptation of Get Shorty. The story of a gangster who finds his way into the film industry by accident, the movie is a biting, hilarious satire of the Hollywood system from top to bottom, tackling everything from undervalued screenwriters ("You have an idea, you write down what you wanna say, then you get somebody to add in the commas and shit where they belong.") to ridiculously egotistical actors ("A movie star can never order straight from the menu"). If you haven't seen it in a while or – god forbid – never seen it at all, now would be a good time for a watch, as it hasn't aged a day.
Jackie Brown (1997)
Like many filmmakers, Quentin Tarantino is a big fan of Leonard's work, and back in the 1990s he and his then-writing partner Roger Avary truly showed their fanhood by acquiring the film rights to three of the author's novels: Rum Punch, Freaky Deaky and Killshot. Ultimately, the writer/director ended up only adapting the first book on that list, but lucky for us that movie turned out to be the excellent 1997 crime caper Jackie Brown. Mistaking the lead character in the story to be African-American (she's actually white in the novel), Tarantino put a Blaxploitation twist on the tale and wound up making one of the best films of his career thus far. Not bad for a misreading of the source material
Out Of Sight (1998)
While I decided to write this list in chronological order, if I were ranking Elmore Leonard adaptations in terms of preference Out of Sight would have to be at the top. Adapted by the same writer who brought Get Shorty to life (Scott Frank) and directed by Steven Soderbergh, the film beautifully captures the darkly comedic tone of Leonard's work, perfectly combining witticisms and amazing characters with a solid dose of crime, violence and blood. The entire cast brings its A-game, from Don Cheadle as a hyper-violent criminal named Snoopy to Albert Brooks as sniveling, wimpy businessman Richard Ripley, but the unquestionable stars of the show are George Clooney and Jennifer Lopez, who share some of the best on-screen chemistry I've ever seen in a movie.
3:10 To Yuma (1957 & 2007)
There are only a few authors out there who actually get to see their work adapted for the big screen in their lifetime. Elmore Leonard, however, not only got to see a large number of his stories on the big screen, one of them even got to see go before cameras twice in the span of 50 years (which, I believe, puts him in a league of his own). Based on a short story rather than a full length novel like most of the titles on this list, both adaptations from directors Delmer Daves and James Mangold, respectively, are great western tales stacked with drama, tension, and danger. Because the two adaptations were made so far apart each has something special to offer stylistically, so if you're planning a watch I would have to recommend both
Justified (2010- )
If you've seen all of the Elmore Leonard movies and are now just looking for a more long-term commitment, you should be tuning into the FX's on-going show Justified. Adapted from the novels Pronto and Riding the Rap as well as the short story "Fire In The Hole," the series centers on Leonard's recurring character U.S. Marshall Raylan Givens (played by the always great Timothy Olyphant) and for four seasons has kept audiences riveted with Emmy-winning performances and great stories. The show wrapped up its most recent season in April, but look for it when it comes back in 2014.
Your Daily Blend of Entertainment News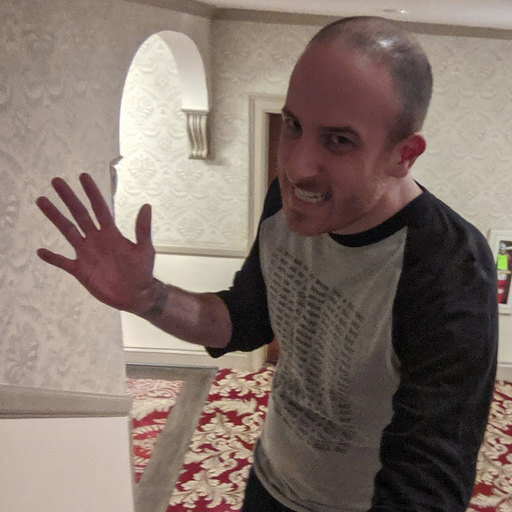 Assistant Managing Editor
NJ native who calls LA home and lives in a Dreamatorium. A decade-plus CinemaBlend veteran who is endlessly enthusiastic about the career he's dreamt of since seventh grade.