5 Great Gangster Movies You Probably Haven't Seen Before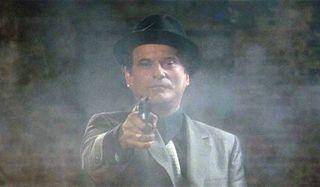 After the Western, is there anything as quintessentially American in cinema as the gangster film? From The Musketeers Of Pig Alley back in 1912, to Public Enemy, via White Heat, The Godfather, Goodfellas, and now Black Mass, there's always been an appeal to the genre.
This means that there's plenty to choose from when it comes to actually sitting down and enjoying the gloriously rapscallion tales. Obviously, some of these slip through the cracks and out of public consciousness, but they still deserve to be seen. So here are five great gangster movies that you have probably never seen before. And if you have, you deserve to give yourself a hearty pat on the back.
The Roaring Twenties
The genre's definitive lead, James Cagney almost single-handedly turned the gangster film into a part of the mainstream consciousness with his tough, magnetic, and energetic performances.
And if you're looking for a classic gangster flick to watch from the golden of age of Hollywood, it really must star the great man.
The Roaring Twenties is a perfect choice because it spans 14 years, is set during the prohibition, when bootlegging and gangsters thrived, is anchored by its morals, and oozes star appeal thanks to the presence of Cagney and Humphrey Bogart.
Gomorrah
America isn't the only country to excel within the gangster genre. The likes of China (Internal Affairs), France (Mesrine), and Brazil (City Of God) have each elevated the genre over recent years too.
But the one foreign gangster film of the decade that really needs to be devoured is the gritty, unflinching, and intoxicatingly violent Gomorrah, which hails from Italy.
Set in Naples, Gomorrah revels in its realism, making the viewer so intimate with its bloodshed that you're likely to suffer a tinge of post-traumatic stress after you watch it.
Eastern Promises
There's nothing better than seeing a truly talented director flourish. And the gangster genre offers up plenty of opportunities for filmmakers to flex their muscles behind the camera in a stylish and enthralling manner.
Stanley Kubrick (The Killing), Sergio Leone (Once Upon A Time In America), and The Coen Bros (Miller's Crossing), have each adapted their idiosyncratic style to the genre, but one of the most underrated recent additions came from the always beguiling David Cronenberg with Eastern Promises.
Unpredictable, chilling, and thrilling, often all at the same time, Eastern Promises sees Cronenberg at the peak of his powers, making an intimate epic that is atmospheric, riveting, and punctuated with unique and compelling bouts of violence.
RockNRolla
It's easy to go over the top with a gangster film, as it's a universe filled with unique, funny, and brash characters that are always on the edge of committing a dastardly deed involving a deadly weapon. But that's not a bad thing.
Sure, sometimes subtly is appreciated, but when you want to be downright entertained, you should always look for a film that goes overboard. Cue, RockNRolla, the film that helped to set Guy Ritchie's career straight after Revolver and Swept Away flopped.
Heavy on the cliché, while also gratuitous and over-indulgent, RockNRolla is witty and a hoot from beginning to end, and watching its sterling ensemble cast have the time of their lives is just contagious.
Sexy Beast
In one of the highlights of a stunning career, Ben Kingsley leads Sexy Beast with such a compelling ferocity that you can't help but be spellbound.
Glistening in the Spanish sun, and gorgeously directed by Jonathan Glazer (Under The Skin), Sexy Beast is arrogant cinema at its best, as it possesses a swagger that you can't help but get caught up in.
But its Kinglsey, who was nominated for an Oscar for his performance and is clearly having a little bit too much fun with the character, that truly captivates, owning every single frame, even when he's not on screen, to the point that it's genuinely terrifying.
Your Daily Blend of Entertainment News
Thank you for signing up to CinemaBlend. You will receive a verification email shortly.
There was a problem. Please refresh the page and try again.