The 5 Highest Paid Actors In The World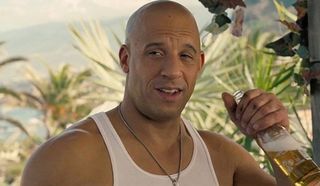 We all know that actors tend to get rather well compensated for the work they do on TV and movie screens. That's a pretty well established fact at this point. Still, there are still those who are compensated more—some a lot more, some just a wee bit more—than their fellow thespians, and now we know who made the most money of all the actors working in the world from June 2014 to June 2015.
Forbes recently released their list of the highest paid stars in the world, and it's an interesting collection. The top ten are all men, six of whom are American, and three—Amitabh Bachchan, Salman Khan, and Akshay Kumar—all work in Bollywood. As North American movie profits continue to decline overall, international markets like China continue to be vital to studios, and many of these stars have shown their worth by being able to cross borders, while making a tidy sum for themselves. Lets check out the top five.
5. Adam Sandler
Pixels may have been a bit of a bomb earlier this summer, but if there's any doubt people still want to see Adam Sandler, his $41 million 2015, which lands him at fifth place on this list, should put that talk to bed. Much of this comes from his lucrative Netflix deal, which should serve him well as he's always been popular with home audiences.
4. Bradley Cooper
Riding a wave kicked off by Guardians of the Galaxy, Bradley Cooper began 2015 with the Clint Eastwood-directed American Sniper, which drew audiences who don't usually go to movies to theaters. A producer with a piece of that lucrative action, Cooper's $41.5 million take this year is enough to land him at fourth.
3. Vin Diesel
When your movie earns north of $1.5 billion at the box office and is in the top five grossing pictures of all time, you're having a solid year. And after fronting and producing the mega-hit Furious 7, Vin Diesel, whose $47 million is good for third place, continues to show that audiences love him both at home and abroad.
2. Jackie Chan
You may not have seen a Jackie Chan movie in U.S. theaters this year, though he'll be there to lend his voice to Kung Fu Panda 3, but his Dragon Blade was a big hit in China, and clever marketing earned him $50 million and second place in 2015. Much of this is due to his Chan-branded business endeavors, which include a Segway dealership and a chain of movie theaters, among others.
1. Robert Downey Jr.
Topping the list for the third consecutive year, and by a wide margin, is Robert Downey Jr. with an impressive $80 million haul. Not only did he get paid, and handsomely, for his roles in Avengers: Age of Ultron and the upcoming Captain America: Civil War, he earned a large chunk of change off the backend for Ultron, which has, to date, grossed almost $1.4 billion.
Your Daily Blend of Entertainment News
Thank you for signing up to CinemaBlend. You will receive a verification email shortly.
There was a problem. Please refresh the page and try again.