Alpha And Omega Trailer: Hayden Panettiere And Justin Long Form A Wolf Pack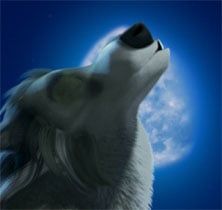 Lionsgate's latest attempt at making waves in the computer animation market is a movie called Alpha and Omega, in which they've enlisted Hayden Panettiere and Justin Long to do voices. They play Humphrey and Kate, two wolves separated from their pack and sent to an Idaho game preserve. Even wolves, it would seem, don't want to be in Idaho. So they take off on a road trip to get back to Canada.
The trailer incorporates a lot of familiar animation themes. Actually, maybe I should say worn out animation themes. Unrequited love, the outsider who doesn't fit in, road trips home, all the usual stuff but rolled together in one film along with a scene in which a wolf literally gets his head stuck in a Moose's butt. The animation is simple and stripped down, I assume they're going for a pretty young demographic here though the animation in How to Train Your Dragon was also pretty simple, but used in a way that made the whole thing look stunning. So maybe that's no excuse for mediocrity.
Check out the trailer for Alpha and Omega below and watch for it in theaters September 17th.
Your Daily Blend of Entertainment News