Anna Faris Headlining Private Benjamin Remake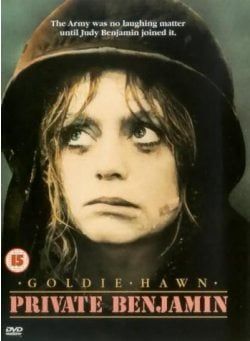 The original Private Benjamin is one of those rare comedies that also got recognized by Oscar-- Goldie Hawn and Eileen Brennan both got acting nominations for the film, and it was nominated for Best Original Screenplay as well. So is there any good to come of remaking it? Of course not, but that won't stop 'em. THR reports that New Line plans to remake the comedy as a starring vehicle for Anna Faris.
This comes right on the heels of the news of an Overboard remake starring Jennifer Lopez, which really means Goldie Hawn ought to be suing someone, anyone, for letting this happen twice. Faris is an extremely talented comedian and might be great in the role, but it's been defined by Hawn for 30 years; who is actually going to give her a chance? Oh, right, the people not at all familiar with the original, who are exactly the people these remakes are aimed toward. And as someone born four years after the original came out, I guess I'm part of the problem. Dammit.
Staff Writer at CinemaBlend
Your Daily Blend of Entertainment News
Thank you for signing up to CinemaBlend. You will receive a verification email shortly.
There was a problem. Please refresh the page and try again.