Anne Hathaway, Jessica Biel And More Auditioning For Dark Knight Rises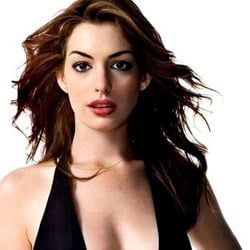 Apparently rumors about The Dark Knight Rises come in bunches, as there's another story out there to cast light on what we reported just hours ago about potential casting for female leads in the film. According to THR Eva Green and Naomi Watts have not in fact been cast-- we knew that was just a rumor anyway-- but Anne Hathaway, Keira Knightley and Jessica Biel top the list of women auditioning on the Warner Bros. lot this week for either of the two big female roles, one of them the villainess Talia al Ghul. The other is described as a "love interest," though there's no word if the character is, as earlier reported, Vicki Vale.
Other actresses auditioning are Kate Mara, Charlotte Riley and Gemma Arterton; you may not have heard of Riley before, but given that she's engaged to Tom Hardy, who's already confirmed for a role in the film, she might have an extra edge. And as a matter of fact, the studio really is interested in Naomi Watts for a part, but she's shooting a movie in Thailand right now and can't come to the lot for meetings.
Of course, this is another one of those "shortlist" stories that could result in nothing-- we heard endless lists of names considered to play Lisbeth Salander in Girl With The Dragon Tattoo before Rooney Mara seemingly swooped out of nowhere to nab it. It's possible we'll hear tomorrow that Hathaway and Biel have been cast, and just as likely that three months from now we'll learn Nicole Kidman will be playing both parts. OK, maybe not that likely. But anyway, just because this is coming from the pretty well-connected Hollywood Reporter, do not take this as Gospel until contracts are signed.
Staff Writer at CinemaBlend
Your Daily Blend of Entertainment News
Thank you for signing up to CinemaBlend. You will receive a verification email shortly.
There was a problem. Please refresh the page and try again.