Anthony Peckham Is The Latest Writer For Paramount's Jack Ryan Reboot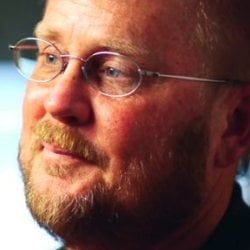 Paramount has slowly been assembling the pieces for their next adventure with Tom Clancy's spy character Jack Ryan, and in typical Hollywood fashion, the story will be the last thing to come together. According to THR, Invictus and Sherlock Holmes writer Anthony Peckham has been hired to rewrite the project, which will star Chris Pine as a younger, rebooted version of the hero who's previously been played by Harrison Ford, Alec Baldwin and Ben Affleck.
Jack Bender, who spent the last few years directing virtually every great episode of Lost, is set to make his first major feature with this one, which is reason enough to look forward to it. We've heard recently that the film's working title is Moscow, and that an earlier version of the script found Ryan in Russia just after his time with the Marines, caught up in a financial terrorism plot to destroy the U.S. economy. That previous draft was written by Adam Cozad, who was rewriting another version of the story by Hossein Amini, and it's unclear how much Peckham will keep from earlier drafts, though with location scouting already underway he presumably won't be changing too much.
The studio is hoping to start shooting sometime this winter, which gives Pine plenty of time to make it back to the Star Trek sequel that Bender's Lost boss Damon Lindelof is too distracted to sit down and write. Not that we're still anxious about that or anything.
Staff Writer at CinemaBlend
Your Daily Blend of Entertainment News
Thank you for signing up to CinemaBlend. You will receive a verification email shortly.
There was a problem. Please refresh the page and try again.