BAFTA Nominations, 8 For An Education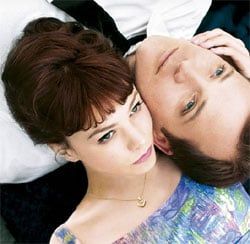 The Orange British Academy has announced it's 2010 nominees. Known as the BAFTAs, they're kind of like the British equivalent of the Oscars. Their nominations contain at leas ta few surprises. For instance while Up in the Air was nominated for Best Film, director Jason Reitman was shut out of their director category. Instead, unexpectedly, District 9 director Neill Blomkamp slips in. Up in the Air fared better elsewhere though, with nominations for all three primary cast members. The film scored 6 nominations in all. Avatar, The Hurt Locker, and An Education lead all nominees, with eight nominations each.
The Orange British Academy hands out its statues on February 21st. Here's the full list of this year's nominees.
Your Daily Blend of Entertainment News
Thank you for signing up to CinemaBlend. You will receive a verification email shortly.
There was a problem. Please refresh the page and try again.