Ben Affleck Admits He's Having A Hard Time Adapting Stephen King's The Stand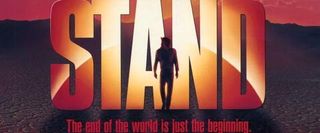 Ben Affleck is having, by any measure, a really great year. Sure, in the process of promoting Argo he's been forced to answer a ton of questions about his ignominious half-decade of dating J-Lo and starring in flops, but that's a pretty small price to pay to have made a universally beloved, financially successful movie that completely reinvents you as a director to be taken seriously. With Argo cruising its way toward a Best Picture Oscar nomination and an inevitable slew of other awards, Affleck is still riding high, and still giving interviews that give us a little insight into what he might do next.
Truth be told, Affleck could do just about anything, but he's been talking about a handful of projects specifically like the Whitey Bulger biopic to star Matt Damon that he claims is "not ready," an an adaptation of Stephen King's The Stand. As you might imagine, Affleck has admitted to GQ that wrangling the 823-page novel has been a pretty huge challenge:
The "we" he's referring to is probably writer David Kajganich, who was brought on board nearly a year ago to write a new adaptation. But we haven't heard any updates on the project since then, and it seems fair to assume Affleck has been busy finishing and promoting Argo in the meantime. But it's encouraging to hear he's still at work on it, even though it seems that first he'll be starring in a con drama and possibly adapting another Dennis Lehane novel. Once he's got that Best Director Oscar nomination, the sky will be pretty much the limit.
Staff Writer at CinemaBlend
Your Daily Blend of Entertainment News
Thank you for signing up to CinemaBlend. You will receive a verification email shortly.
There was a problem. Please refresh the page and try again.