Bill Murray Thinks McG Deserves To Die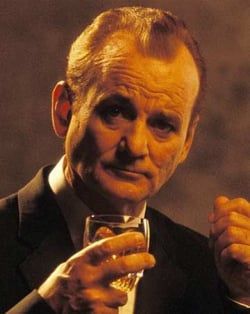 McG was making enough enemies as it was this summer, having turned in a mediocre Terminator: Salvation after promising everyone he wouldn't ruin the franchise. He really didn't need to be messing with Bill Murray too, but apparently that's exactly what he was doing in a story I somehow missed. Did you hear that McG said that Bill Murray headbutted him on the set of Charlie's Angels?
And Murray, unsurprisingly, has a rebuttal. "That's bullshit! That's complete crap!" he said in an interview with The Times of London. "I don't know why he made that story up. He has a very active imagination."
He even saved his choicest words for a moment when he thought he'd regained composure. "No! He deserves to die," he says, coldly staring, without breaking deadpan. "He should be pierced with a lance, not headbutted."
Yikes. I guess now we know just how bad things had gotten before Murray was replaced by Bernie Mac for the second Charlie's Angels film. It doesn't surprise me at all that Murray and McG had their disagreements, but I definitely never expected Murray to come out swinging at him. I guess as McG makes his apologies for the manifold mistakes of Terminator, he can toss in an apology to Murray too.
Your Daily Blend of Entertainment News
Staff Writer at CinemaBlend