Bryan Singer May Head For The Future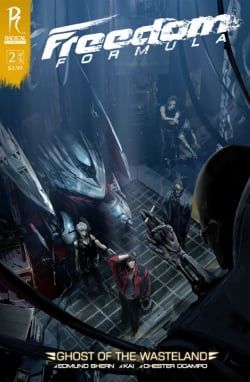 It was just yesterday that we heard Bryan Singer's next project would be some kind of crime thriller with Mark Wahlberg. But hey, maybe not! Now Variety is reporting that New Regency is setting up a comic book adaptation with an eye for Singer to direct it, and plans for Fox to distribute.
The two movies really couldn't be more different: a Boston crime drama, or an adaptation of a recent graphic novel about futuristic fighter pilots and genetically engineered racers. The graphic novel, Freedom Formula: Ghost of the Wasteland, buted at Comic-Con last year. Apparently the movie plans to go deeper into the source material, something that Singer would probably be good at, given how deftly he's handled complicated plots in The Usual Suspects and even Valkyrie.
So what'll it be, Bryan? Are you going to have to choose between these projects and maybe a Superman movie and whatever else you've got on the line? Or will you just pull a Guillermo del Toro and be busy for the next seven years?
Staff Writer at CinemaBlend
Your Daily Blend of Entertainment News
Thank you for signing up to CinemaBlend. You will receive a verification email shortly.
There was a problem. Please refresh the page and try again.