Carey Mulligan Eyed For Far From The Madding Crowd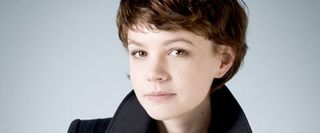 Offering poignant performances in such tender adaptations as An Education, Never Let Me Go and the upcoming Great Gatsby, English ingénue Carey Mulligan has become a hotly sought actress, particularly for period piece dramas. So, it's hardly surprising that her name is the first to emerge for consideration of a new movie version of Thomas Hardy's popular 1874 novel Far from the Madding Crowd. By all accounts, the project, which will be a co-production between Fox Searchlight and BBC Films, seems to be in the early stages of development, and yet the producers are already said to be eyeing Mulligan for the female lead Bathsheba Everdene.
The Wrap reports Dogme 95 co-founder Thomas Vinterberg, who helmed the groundbreaking Danish drama The Celebration, has entered into negotiations to direct an English-language adaptation of Hardy's romantic saga. One Day author and screenwriter David Nicholls is reportedly drafting the screenplay which—like the novel—will center on a headstrong farmer's daughter Bathsheba, who must choose between three very different suitors: a shepherd, a soldier, and a farm owner.
While it's too soon to predict how the casting will shake out, the combination of Mulligan and Vinterberg is a promising possibility. His most recent offering, The Hunt, drew honors at Cannes, including winning its leading man, Mads Mikkelsen, a Best Actor award. The influential auteur has got a gift for crafting understated yet impactful drama, and to that end Mulligan, who has managed to deliver subtle yet haunting performances even when surrounded by audacious sexual content (Shame) or intense graphic violence (Drive), seems an excellent fit. Hopefully the producers will pull whatever strings necessary to cement this compelling potential collaboration.
Staff writer at CinemaBlend.