Casey Affleck Joins Christopher Nolan's Interstellar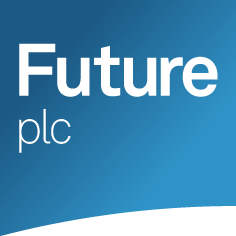 After spending nearly a decade redefining expectations for the superhero genre with his Dark Knight trilogy, writer-director Christopher Nolan has moved on to something just as fascinating, though slightly less fantastical. Co-written with his recurring collaborator and brother Jonathan Nolan, Interstellar promises to be a mind-bending science fiction narrative inspired by the concepts of theoretical physicist Kip Thorne, including gravity fields and wormholes. Beyond this, we know little about the soon-to-shoot film's plot, though reportedly it will center on a group of scientists who travel through a wormhole, that would take them to a different point in spacetime. For those who don't speak science, this means time travel will play a key role in Interstellar.
With Nolan's reputation for critical praise and box office dominance, he's had a pretty easy time pulling together an insanely impressive ensemble for Interstellar. Previously, he plucked two-time Academy Award nominee Jessica Chastain, Academy Award winner Anne Hathaway, two-time Academy Award winner Michael Caine, and Matthew McConaughey, whose lack of Academy Award nominations is quickly becoming criminal. As the production draws nearer its August start date, Casey Affleck has revealed he too has joined the cast.
Nolan Fans has uncovered this enticing casting news within an Elle interview with Affleck, who is currently doing press for the buzzed about Sundance selection Ain't Them Bodies Saints. When asked what else he has coming down the pike, Affleck answered that he is "going to work on a Chris Nolan movie in the fall."
As is the case with those cast mates previously mentioned, we don't have word on what role Affleck will play in the film. What we do know is that the sci-fi spectacle that Nolan and Nolan have in mind is so grandiose and expensive that two studios, Warner Bros. and Paramount, have joined forces to bring it to life. And within this sure-to-be mind-blowing budget lies surely sweet fees for legend in his own time composer Hans Zimmer and Let the Right One In director of photography Hoyte Van Hoytema. (Nolan's usual cinematographer Wally Pfister will be unavailable, as he is at work on his own directorial debut, Transcendence.)
With all this going for it, expect Interstellar to crush the competition that dares come up against it when it opens in theaters on November 7, 2014. In the meantime, look for Affleck in Ain't Them Bodies Saints, which opens August 16th. Then coming December 6th, he'll co-star with Christian Bale, Zoe Saldana, Willem Dafoe, and Woody Harrelson, in writer-director Scott Cooper's Crazy Heart follow-up Out of the Furnace. Later, Affleck will be spotted in Paul Haggis' multi-pronged romantic drama Third Person. The film which co-stars James Franco, Mila Kunis, Liam Neeson, and Olivia Wilde is now shooting in New York.
For more on Kip Thorne and the ins and outs of spacetime, check out this helpful vid:
Staff writer at CinemaBlend.
Your Daily Blend of Entertainment News
Thank you for signing up to CinemaBlend. You will receive a verification email shortly.
There was a problem. Please refresh the page and try again.